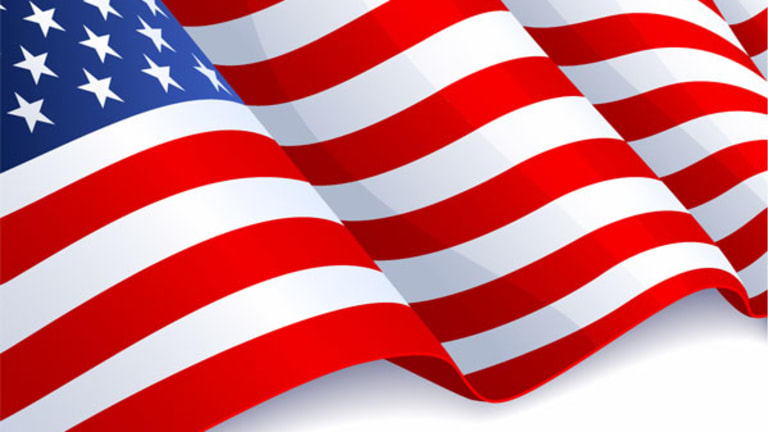 Obama: U.S. Exports Need to Take on the World
President Obama uses the positive jobs data on Friday morning to make a broader case for an export economy that can rival the emerging market giants.
NEW YORK (
) -- President Obama used Friday morning's report on the 151,000 increase in jobs in October to make his case on how to get the American economy back on firmer footing and its people back to work.
"We are in middle of a tough fight to get the economy moving faster, so businesses can open and expand and people find good jobs and repair the terrible damage done by the worst recession in our lifetimes, and today we received encouraging news," President Obama said.
The President hit some of the notes that he has been hitting for weeks about job growth, none of which helped stanch the bleeding on election night. President Obama noted that the private sector has seen job growth for 10 straight months, and a total of 1.1 million jobs added.
With the latest report, President Obama noted that the October increase of 159,000 jobs by the private sector, and revisions to the jobs data from August and September, indicate that the private sector has added more than 100,000 jobs for four consecutive months, the first time that has happened in four years.
"However, I know that the data doesn't change things for the millions of Americans still unemployed," the President added, "It's not good enough, and the unemployment rate is still unacceptably high."
President Obama made his pitch for the ways to accelerate economic growth and produce jobs at a faster pace, saying that "an encouraging jobs report doesn't make a difference if you are still one of the millions of people looking for a job... I'm open to any idea, any way we can get the economy going faster, so people who need work can find it faster," the President said.
Among the ideas that President Obama rattled off are tax breaks for small businesses, infrastructure spending for projects like high speed trains, tax cuts to support research and innovation, clean energy economy projects and keeping tax rates low for middle class families, while also extending unemployment.
At the level of the larger macroeconomic and political rhetoric, President Obama framed the debate as one in which Americans need to move past Democratic and Republican party gridlock and focus on economic competition versus the rest of the world.
"It's also clear that the key to creating jobs is to open markets for American goods made by Americans...For every $1 billion we increase in exports, thousands of jobs are created and we need to double American exports over the next 5 years," the President said, pointing to India as a market that needs to be opened to American goods. President Obama is leaving for a visit to India on Friday.
"The most important competition we face is not between Democrats and Republicans. It's with countries around the world. We need to put politics aside to solve problems, and worry about the next generation, not the next election," President Obama said, adding, "China isn't standing still. We can't get mired in gridlock."
-- Written by Eric Rosenbaum from New York.
Follow TheStreet.com on
and become a fan on
Readers Also Like:
>>Why QE2 Won't -- and Can't -- Work
Copyright 2009 TheStreet.com Inc. All rights reserved. This material may not be published, broadcast, rewritten, or redistributed.