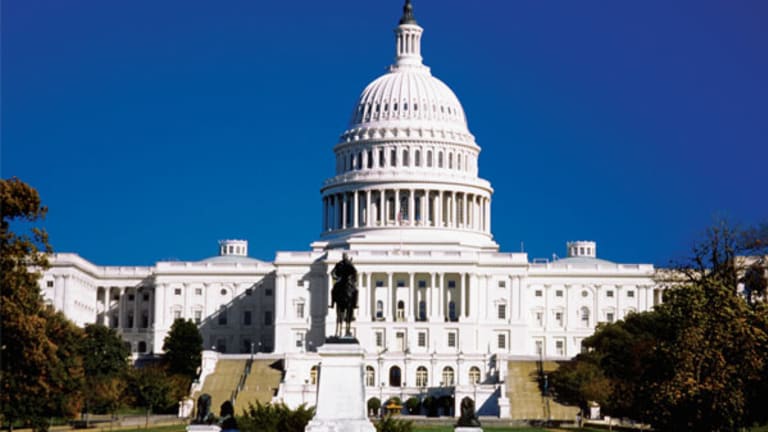 Publish date:
Obama Transition Team Sets Strict Rules
Obama's presidential transition team will follow the toughest ever set of ethics regulations. Is change coming to Washington?
Obama's presidential transition team will follow the toughest ever set of ethics regulations. Is change coming to Washington?
John Podesta, co-chair of Barack Obama's presidential transition team, laid out in a press conference Tuesday a set of ethic rules for the transition team. The rules are a sure sign President-elect Barack Obama is serious about bringing change to Washington.
The rules strictly limit the participation of lobbyists. Lobbyists won't be able to work for the transition team if they have lobbied on the federal level in the last 12 months. Anyone working on the transition team will not be able to lobby the Obama administration for the following 12 months.
They also are not allowed to donate to the transition team fund. Finally, the transition team will have to adhere to a gift ban based on a recent congressional ethics bill.
The transition team's budget will be $12 million, of which $5.2 million comes from congressional funds authorized in legislation. The team plans to raise the additional funds. Contributions will be limited to $5,000 and will be publicly disclosed.
The team will hire 450 people as staff. All staff members have previously been given security clearances prior to the election. Podesta said Obama will personally announce all cabinet-level positions, whereas new chief of staff Rahm Emanuel will release information on new staff.
"President-elect Barack Obama has pledged to change the way Washington works and curb the influence of lobbyists. During the campaign, federal lobbyists could not contribute to or raise money for the campaign. Today, the President-elect is taking those commitments even further by announcing the strictest, and most far reaching ethics rules of any transition team in history," Podesta said.
The strict rules may offer guidance for lobbyists on K Street in Washington -- Obama plans to bring change to Washington, D.C. He couldn't have sent a stronger signal.
Norm Ornstein of the American Enterprise Institute said of the rules:
"Restoring trust in government is a prerequisite to enacting good policy and the tough choices the country needs. This ethics policy for the transition is a far-reaching, bold and constructive step to do just that. The policy may exclude some good people with deep experience in their fields, but it will also exclude those who see government service as a springboard to financial success, or who are more intent on pleasing future potential employers or clients than making tough choices in the public interest. As much as anything, this ethics policy is a statement about the tone and tenor of the Obama administration. It is a good sign."
During the Q&A session, Podesta addressed several other questions. He denied that President George Bush and President-elect Obama discussed a quid pro quo for a stimulus package and the Colombian Free trade agreement.
Podesta confirmed he and current chief of staff John Bolton also met. They had parallel discussions to their bosses, and he said it was a productive session. This is a role reversal to 2000 when Bolton was deputy chief of staff for Bush and Podesta the chief of staff for outgoing-President Bill Clinton.
Podesta also signaled Obama wants a stimulus package as soon as possible, pushing Bush to cooperate with Congress. If Bush hesitates, Obama will make it his first action as a new president.