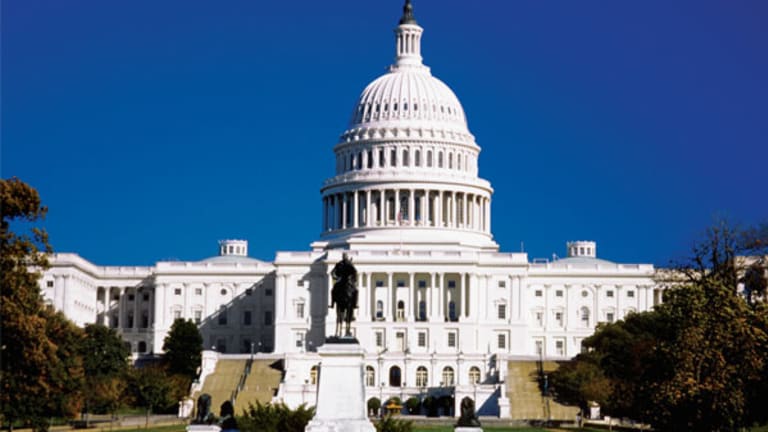 Obama Touts Jobs Plan at LinkedIn Meeting
President Barack Obama urges passage of his job creation plan during a town hall meeting conducted in partnership with business social networker LinkedIn.
NEW YORK (
) -- President Barack Obama stayed on message during a town hall meeting Monday conducted in cooperation with business social networking company
LinkedIn
(LNKD)
on Monday, again urging swift passage of his job creation plan.
"The most important thing we can do right now is pass the American Jobs Act, get people back to work," Obama said.
President Barack Obama spoke on Monday at a LinkedIn town hall meeting.
The president fielded questions from an audience in Mountain View, Calif. and from queries submitted online at the LinkedIn Web site.
Obama reiterated that independent economists have said, according to his sources, that if Congress passed his entire jobs package, the country's GDP would increase by 2% and employment would jump by 1.9 million people.
The president was questioned about the future of Social Security and Medicare and he said the two programs have lifted generations of senior citizens out of poverty, and that he would make sure the programs would continue to serve those who needed them.
"The Social Security system is not the biggest driver of our deficits...it's just a pure, simple math problem," Obama said.
The president acknowledged the group that may face the most immediate difficulty with re-employment are those approaching 65 years of age.
"It is tough being unemployed if you're in your 50s or early 60s... It's never fun to lose your job," Obama said.
The president said the United States had not achieved earlier economic predictions of 3% GDP growth because of Arab Spring revolts that drove up the cost of energy, and because of the European sovereign debt crisis.
"They're going through a financial crisis that's scaring the world," Obama said about Europe and cited Greece's fiscal troubles.
"The problem is not you, the problem is the economy as a whole," Obama said to an unemployed man who asked for reassurance.
--Written by Joe Deaux in New York.
>To submit a news tip, send an email to: