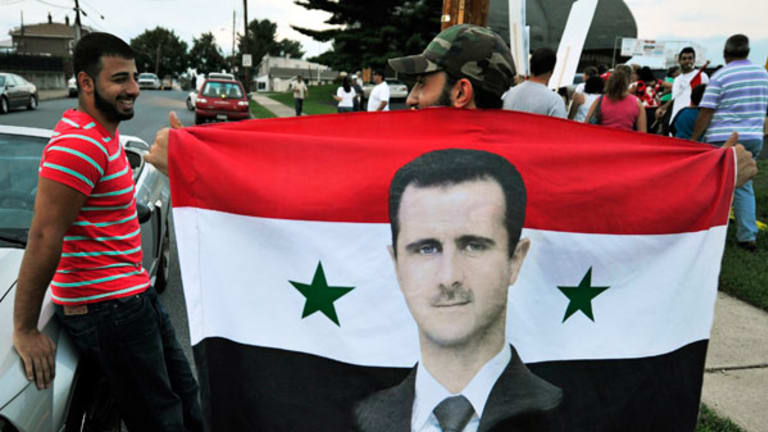 Obama to Seek Backing From Congress to Use Force in Syria
The president says the Syrian government's use of chemical weapons "is an assault on human dignity."
NEW YORK (
) -- In an address to the American people from the Rose Garden, President Barack Obama said Saturday that he would seek authorization from Congress to use military force in Syria, where he says there is clear evidence that chemical weapons have been used against civilians.
"We cannot and will not turn a blind eye to what happened in Damascus," Obama said, referring to reports of chemical attacks on tens of thousands of Syrian civilians, including children.
Even as the president spoke, protesters on Pennsylvania Avenue were raising their voices against military intervention in Syria.
"After careful deliberation I have decided that the United States should take military action against Syrian regime targets," said Obama, with Vice President Joe Biden at his side. "This would not be an open-ended intervention. We would not put boots on the ground. Instead our action would be designed to be limited in duration and scope."
He said he was confident that the United States can "hold the Assad regime accountable for their use of chemical weapons, deter this kind of behavior and degrade their capacity to carry it out."
"Our military has positioned assets in the region," he said. "The chairman of the Joint Chiefs has informed me that we are prepared to strike whenever we choose."
However, Obama said he would not take action until Congress comes back in session and can debate and vote on whether to authorize military action against Syria.
"All of us should be accountable as we move forward," he said, "and that can only be accomplished with a vote."
He added, "I know that the country will be stronger if I take this course."