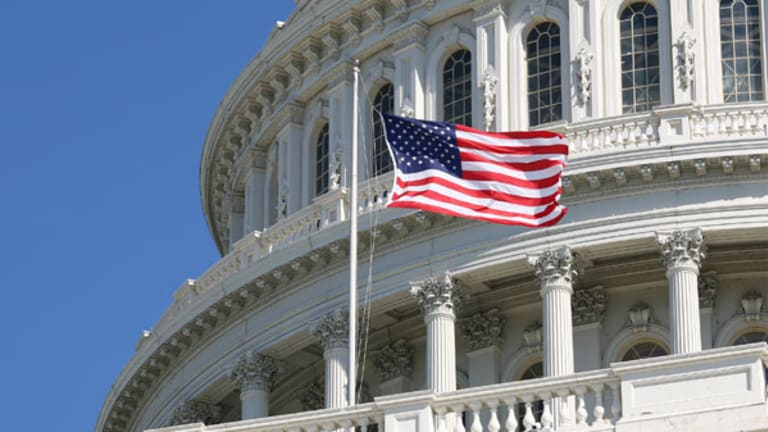 Obama Taps Volcker as Adviser: Report
Officials close to President-elect Barack Obama also said Defense Secretary Robert Gates will retain his job, a report says.
President-elect Barack Obama will appoint former
Federal Reserve
Chairman Paul Volcker on Wednesday to be the chairman of a new White House advisory board tasked with helping to lift the nation from recession and stabilize financial markets, the
Wall Street Journal
reports.
University of Chicago economist Austan Goolsbee, one of Obama's longest-serving policy advisers, will serve as the board's staff director, along with his duties as a member of the White House Council of Economic Advisers, the newspaper reports. Members of the panel will be drawn from a cross-section of citizens outside the government, chosen for their independence and nonpartisanship.
The board's mission won't be to supplant the policy-making role of the
Treasury Department
and other agencies, but to give Obama an official forum for getting expert advice outside the normal bureaucratic channels, according to the
Journal
. It will give briefings to the president.
The panel, called the President's Economic Recovery Advisory Board, is modeled on the Foreign Intelligence Advisory Board established by then-President Dwight Eisenhower in 1956, at the height of the Cold War, when officials worried that that the existing bureaucratic structure was inadequate to help the U.S. keep pace with the Soviet threat, the
Journal
reports. The financial crisis has drawn similar worries that the government isn't properly organized to monitor and respond to modern financial markets.
Meanwhile, officials confirmed that Defense Secretary Robert Gates would retain his job and that retired Marine Gen. James Jones would likely join the incoming administration as national security adviser.
The picks are expected to be formally announced in Chicago Monday, the
Journal
reports.
This article was written by a staff member of TheStreet.com.