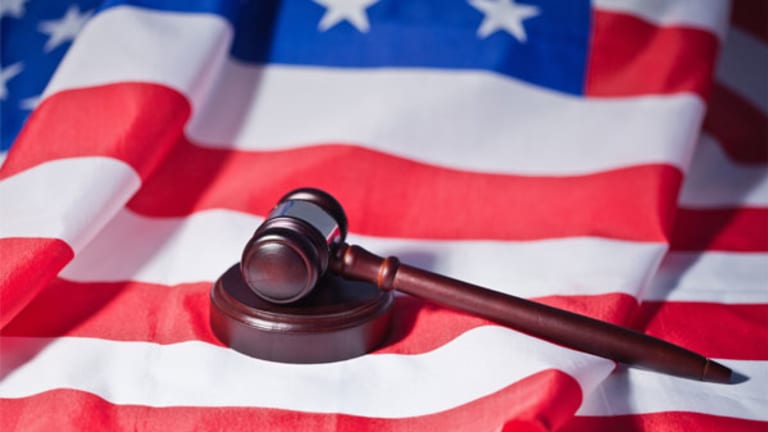 Obama Defends Intervention in Libya
President Barack Obama says the United States won't go so far as to spearhead a regime change in Libya.
NEW YORK (
) -- President Barack Obama defended his decision to participate in the international coalition intervening in the conflict in Libya but said the United States would not go so far as to spearhead a regime change in the country.
"We knew that if we waited one more day, Benghazi - a city nearly the size of Charlotte - could suffer a massacre that would have reverberated across the region and stained the conscience of the world," Obama said of the thought process behind stepping in to protect rebel forces seeking to unseat Libyan leader Col. Moammar Gaddafi after 40 years in power. "It was not in our national interest to let that happen. I refused to let that happen."
The United States, in cooperation with other members of the United Nations Security Council, passed a resolution on March 18 to establish a no-fly zone over Libya and take measures to protect people in the country. On Monday, the NATO began its assumption of leadership of the coalition.
In his
delivered Monday night, Obama pledged continued support of the relief efforts but stressed Libya was a special case for a number of reasons, including the delicacy of the evolving situation in the Middle East and North Africa, which has already seen historic upheaval in Tunisia and Egypt -- two countries bordered by Libya.
"It is true that America cannot use our military wherever repression occurs," Obama said. "And given the costs and risks of intervention, we must always measure our interests against the need for action."
The president continued: "But that cannot be an argument for never acting on behalf of what's right. In this particular country - Libya; at this particular moment, we were faced with the prospect of violence on a horrific scale."
Obama said the United States would continued to "safeguard the more than $33 billion that was frozen from the Gaddafi regime" for use in the eventual rebuilding of the country.
"After all, this money does not belong to Gaddafi or to us - it belongs to the Libyan people, and we will make sure they receive it," he said.
Obama addressed directly why the United States is being more aggressive about removing Gaddafi from office, saying that kind of intervention didn't have the support of America's allies and that there would be the risk of prolonged involvement in Libya's affairs, similar to the situation that still lingers in Iraq.
"If we tried to overthrow Gaddafi by force, our coalition would splinter," Obama said. "We would likely have to put U.S. troops on the ground, or risk killing many civilians from the air. The dangers faced by our men and women in uniform would be far greater. So would the costs, and our share of the responsibility for what comes next."
The president also referenced America's own beginnings through rebellion in the speech.
"Born, as we are, out of a revolution by those who longed to be free, we welcome the fact that history is on the move in the Middle East and North Africa, and that young people are leading the way," Obama said. "Because wherever people long to be free, they will find a friend in the United States. Ultimately, it is that faith - those ideals - that are the true measure of American leadership."
As for next steps, Obama said Secretary of State Hillary Clinton is slated to travel to London on Tuesday to meet with leaders of the Libyan opposition forces as well as consult with representatives of more than thirty nations in order to discuss how to put more pressure on Gaddafi to step down.
--
Written by Michael Baron in New York.
>To contact the writer of this article, click here:
Michael Baron
.
>To submit a news tip, send an email to:
Disclosure: TheStreet's editorial policy prohibits staff editors, reporters and analysts from holding positions in any individual stocks.