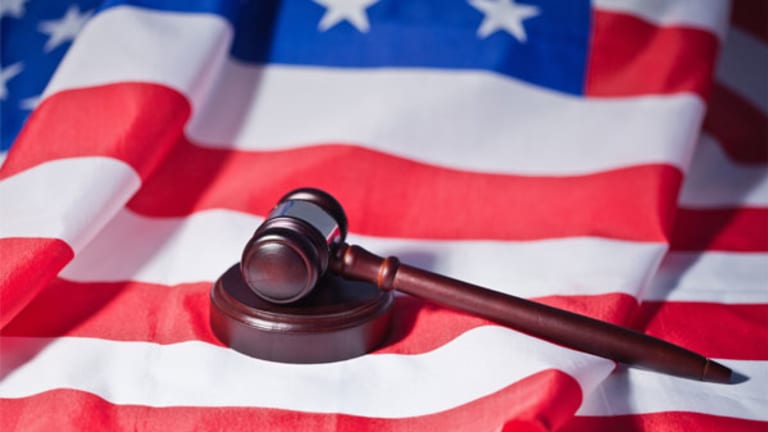 Obama Boosts Arizona Governor's Notability
Barack Obama stumbles into a peculiar exchange in Phoenix that could bring wider name recognition for Arizona Gov. Jan Brewer.
NEW YORK (
) -- Barack Obama stumbled into a peculiar exchange in Phoenix on Wednesday that could bring wider name recognition for Arizona Gov. Jan Brewer after the president reportedly criticized an unflattering part of her book about him.
Brewer said Wednesday in a
local radio interview that Obama said he felt the governor hadn't treated him "cordially" in her book
Scorpions for Breakfast
. Obama was met by Brewer Wednesday after his plane touched down in Phoenix for a speaking engagement.
"He said that he had read the excerpt and he didn't think that I was very cordial. And I said, 'Well, we agreed on that day to disagree.' And he was somewhat thin-skinned and a little tense, to say the least," Brewer said in the interview.
A White House official commented that Brewer had "inaccurately" described a "cordial discussion" she'd had with Obama in the Oval Office, according to
Politico
One photographer
took a picture of the exchange that showed Brewer pointing her finger at Obama, and the governor said that she "felt" the president had walked away from her as they were still conversing, according to the radio interview.
The brief tiff erupted on the internet Wednesday night as the
Drudge Report
carried the story with headline "Obama Has Heated Argument With AZ Gov," and it was also reported by
Politico
,
The Associated Press
and a number of other major outlets.
The combustible material that
reportedly catalyzed the tarmac discussion was a book passage in which Brewer wrote that Obama "thought he could lecture me, and I would learn at his knee," about Arizona immigration laws.
Amazon.com's
Web site said that Brewer's book ranks #177 on its bestsellers list.
-- Written by Joe Deaux in New York.
>Contact by
.
>Follow Joe Deaux on
. Subscribe on
.