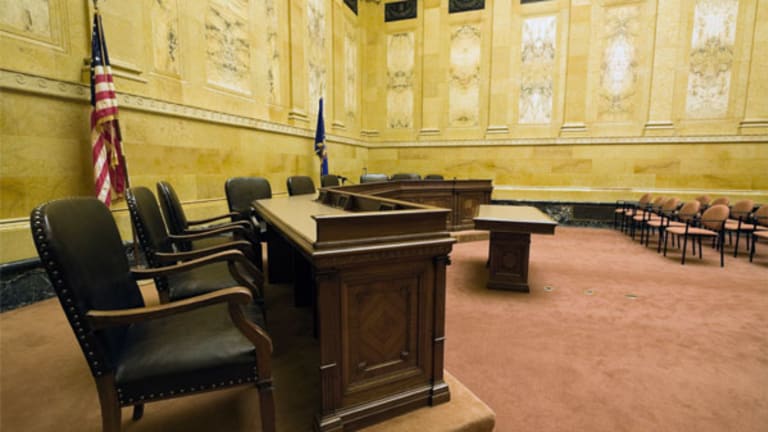 Obama: U.S. Must Innovate to Meet Global Challenge
The president issues a clarion call for America to unite to meet the new challenges of the global economy in his second State of the Union address.
WASHINGTON, D.C. (
) -- President Barack Obama stressed the need for America to innovate in order to compete with the rest of the world and spark job creation at home in his second State of the Union address on Tuesday, repeatedly urging Congress to cooperate to meet this challenge.
"At stake is whether new jobs and industries take root in this country, or somewhere else," Obama said. "It's whether the hard work and industry of our people is rewarded. It's whether we sustain the leadership that has made America not just a place on a map, but a light to the world."
President Barack Obama's delivers his the State of the Union address in Washington, Tuesday, Jan. 25, 2011.
In the wide-ranging speech that moved to the audience to applause numerous times, Obama provided a number of specifics from a policy standpoint, saying he wants to freeze annual domestic spending for the next five years, simplify the individual tax code, devise a plan to restructure the federal government, and make permanent the tuition tax credit worth $10,000 for four years of college, among other goals.
The address comes at the halfway mark in Obama's presidency and follows the Republican party seizing control of the House of Representatives in the mid-term elections in November. While opinion polls about what kind of job the president is doing have improved of late with the stock market closing 2010 with smart gains and rallying to start the year, Obama is still under pressure to show progress and improvement on a number of fronts with the 2012 elections already starting to loom.
"Two years after the worst recession most of us have ever known, the stock market has come roaring back. Corporate profits are up. The economy is growing again," he said. "But we have never measured progress by these yardsticks alone. We measure progress by the success of our people. By the jobs they can find and the quality of life those jobs offer."
Calls for cooperation were sprinkled throughout the speech as Obama appealed to the members of the House and Senate to come together and get things done.
"New laws will only pass with support from Democrats and Republicans," he said. "We will move forward together, or not at all - for the challenges we face are bigger than party, and bigger than politics."
Obama estimated the freeze on annual domestic spending would reduce the deficit by more than $400 billion over the next decade. The proposal received only scattered applause from the crowd.
"This freeze will require painful cuts," Obama said, adding later: "I'm willing to eliminate whatever we can honestly afford to do without. But let's make sure that we're not doing it on the backs of our most vulnerable citizens. And let's make sure what we're cutting is really excess weight."
The president echoed his commitment to clean energy, calling for the country to set a goal of getting 80% of its electricity from clean energy sources by 2035, and asking Congress to get rid of tax cuts for the oil companies.
"We need to get behind this innovation," he said. "And to help pay for it, I'm asking Congress to eliminate the billions in taxpayer dollars we currently give to oil companies. I don't know if you've noticed, but they're doing just fine on their own. So instead of subsidizing yesterday's energy, let's invest in tomorrow's."
Improving education standards in the United States was also a major topic for Obama, who spoke at length about the "Race for the Top" program and saying he wants to prepare 100,000 new teachers with expertise in science, technology, engineering and math, areas where the country has fallen behind other parts of the world.
"
To every young person listening tonight who's contemplating their career choice: If you want to make a difference in the life of our nation; if you want to make a difference in the life of a child - become a teacher," the president said. "Your country needs you."
On the tax front, Obama decried the efforts of lobbyists to "rig" the tax code and reiterated his view that tax cuts for the richest Americans must be eliminated.
"
If we truly care about our deficit, we simply cannot afford a permanent extension of the tax cuts for the wealthiest 2% of Americans," he said. "Before we take money away from our schools, or scholarships away from our students, we should ask millionaires to give up their tax break. It's not a matter of punishing their success. It's about promoting America's success."
The president also addressed the House of Representatives' recent move to repeal his health care reform legislation, joking that he had "heard rumors" that some legislators "had concerns" about the law. He said he was willing to do whatever it took to make the law the better but that he wouldn't budge on affordable coverage for pre-existing conditions.
Obama also pledged that he would veto any bill containing unrelated earmarks, reiterated a commitment to getting troops out of Afghanistan in July, voiced a belief that dialogue on illegal immigration was needed, and hinted at plans to scale back existing government programs to eliminate redundancies.
"
Now that the worst of the recession is over, we have to confront the fact that our government spends more than it takes in," he said. "That is not sustainable."
Referencing the U.S. innovation that followed after Russia was the first country to to launch a satellite into space in 1957, the president said the current generation of Americans was facing its "Sputnik moment" and that the country needed to respond as it did then.
"Sustaining the American Dream has never been about standing pat. It has required each generation to sacrifice, and struggle, and meet the demands of a new age," he said. "Now it's our turn. We know what it takes to compete for the jobs and industries of our time. We need to out-innovate, out-educate, and out-build the rest of the world."
Obama ended his speech with the story of a Pennsylvania company called Center Rock run by a man named Brandon Fisher that developed a drilling technology that was instrumental in rescuing the trapped Chilean mine workers last year. He quoted one of Center Rock's workers as saying the rescue had proved it was a small company that did "big things" and likened this to America's accomplishments.
"We do big things," he said in conclusion. "The idea of America endures. Our destiny remains our choice. And tonight, more than two centuries later, it is because of our people that our future is hopeful, our journey goes forward, and the state of our union is strong."
>>>Full Text of President Obama's Speech
--
Written by Michael Baron in New York.
>To contact the writer of this article, click here:
Michael Baron
.
>To submit a news tip, send an email to:
Disclosure: TheStreet's editorial policy prohibits staff editors, reporters and analysts from holding positions in any individual stocks.