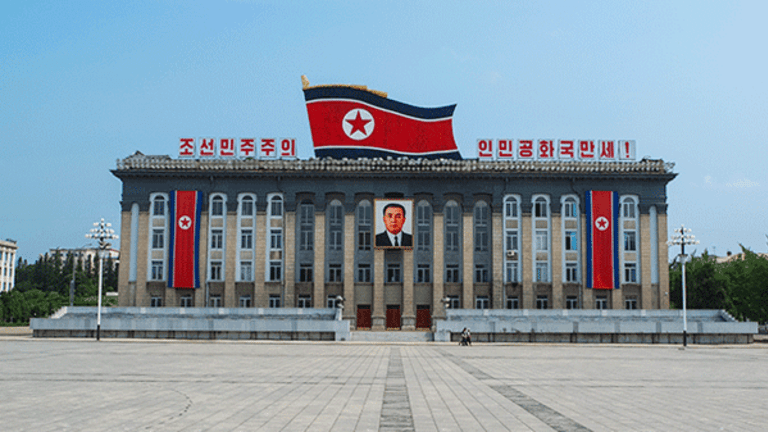 North Korea Fires Single Missile Between Korean Peninsula, Japan
It's the first launch since North Korea's July 4 test-launch of an intercontinental missile.
North Korea fired a missile into the area between the Korean Peninsula and Japan late Friday, the Wall Street Journal reported.
South Korea's Joint Chiefs of Staff said the launch happened around 11:41 p.m. Seoul time and landed in the waters off the east coast of the Korean Peninsula. It was the first missile test from North Korea since its July 4 test-launch of an intercontinental ballistic missile capable of reaching parts of the U.S.
South Korean President Moon Jae-in called an emergency meeting of the country's National Security Council in response to the missile launch. The Pentagon has confirmed the launch.
More of What's Trending on TheStreet: