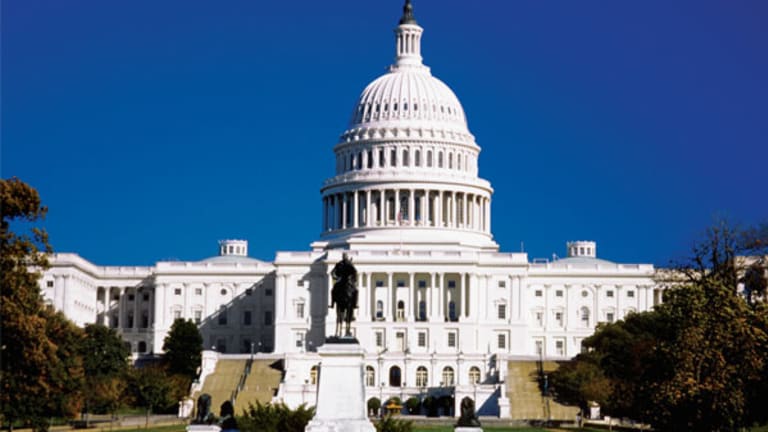 Newt Gingrich Tells 'Tales' of Mitt Romney
Newt Gingrich launches an anti-Mitt Romney Web site as he trails Romney by a wide margin heading into the Florida primary.
NEW YORK (
) -- Newt Gingrich on Monday launched an anti-Mitt Romney Web site that claims to track Romney's "falsehoods," as the former House speaker trails Romney in Florida primary polls by nearly 10 percentage points.
The Web site,
TalesOfMitt.com, displays videos that attack Romney on his GOP voting record, his claim about using blind trusts to invest money and
a controversial attack ad against Gingrich that he
denied having approved.
"Trying to keep the site updated as rapidly as Governor Romney changes his positions and obscures about his past will be a daunting undertaking," said RC Hammond, a Gingrich spokesman, in a statement. "But we pledge to keep up with the deluge of material the governor is sure to provide."
Florida, a pivotal general-election swing state, will vote Tuesday in a closed Republican primary, where the winner would emerge with the most delegates awarded in a state thus far.
The timing of the Web site's launch could be too late to pull Gingrich ahead of Romney less than 24 hours before polls open in Florida.
The three latest polls out of Florida showed Romney with
7,
5 and
14 percentage-point leads against the struggling Gingrich, while Rick Santorum and Ron Paul -- both of whom
stopped campaigning there before the weekend -- trailed by an insurmountable margin.
"It looks like the main suspense in the state is whether he'll
Romney win by single digits or double digits. Right now he's pretty close to that line," said Dean Debnam, Public Policy Polling president, in a statement.
Gingrich's new anti-Romney Web site could be useful beyond Florida as the GOP candidates immediately travel west for Nevada's and Colorado's caucuses and Missouri's primary, which are all set for Feb. 4.
Romney is considered the favorite in Nevada and Colorado, where he won both caucuses in the 2008 GOP primary with 51% and 60% of the vote, respectively.
-- Written by Joe Deaux in New York.
>Contact by
.
>Follow Joe Deaux on
. Subscribe on
.