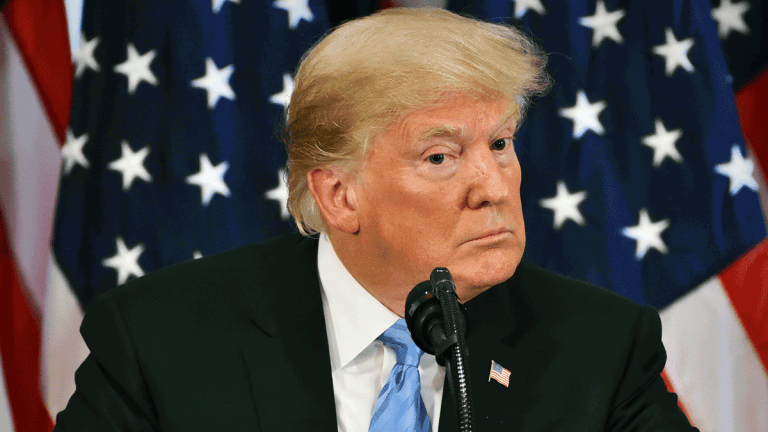 Nearly Half Say Trump Should Be Booted Over Ukraine Scandal: NBC/WSJ Poll
Despite getting high grades on economy by more than half of respondents of NBC News/Wall Street Journal survey, Trump faces growing support for impeachment and removal.
More than half of Americans -- 52% -- give President Donald Trump high marks for his handling of the nation's economy, but even more believe enough evidence exists to support the impeachment inquiry over the alleged scandal involving the Ukrainian president. That's according to a new NBC News/Wall Street Journal survey published Sunday.
The survey shows that while many give Trump some credit for the economy -- which just added 128,000 nonfarm jobs last month and dramatically exceeded expectations -- his alleged actions over Ukraine have cost him dearly. 
When asked, "based upon what you know today about President Trump's call and actions related to his discussion with the Ukrainian president, do you approve or disapprove of the impeachment inquiry being conducted by Congress to determine if there is enough evidence to remove Donald Trump from office?," a total of 53% of respondents said they approve. Furthermore, just about half -- 49% -- said they believe Congress should impeach President Trump -- "and remove him from office."
That's higher than the percent who felt the president should get removed from office when the same survey found a month earlier that less than half of respondents -- 43% -- thought he should be booted from office.
The impeachment inquiry began in September, after a whistleblower complaint alleged that Trump in a phone call over the summer attempted to pressure Ukraine's President, Volodymyr Zelensky, into finding information on Democratic presidential hopeful Joe Biden that could be used to influence the next U.S. election.
The results of the survey fell mostly along party lines, with mostly Democrats and independents supporting the impeachment inquiry.