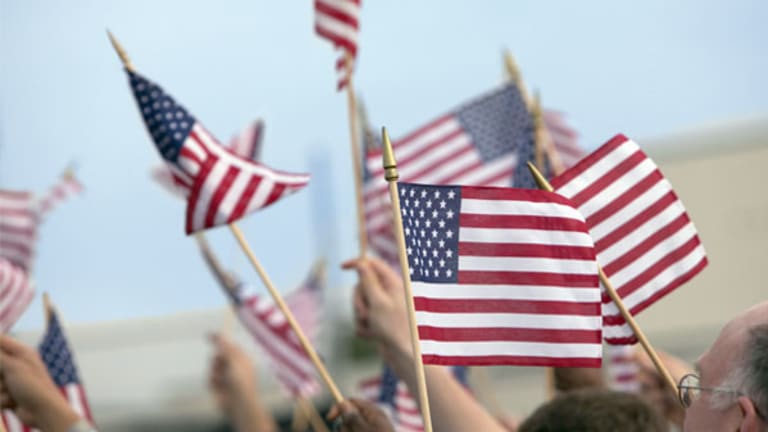 Mitt Romney Camp: He Cares About Poor People (Update 1)
Despite what Wednesday's headlines might suggest, Mitt Romney is concerned about America's poor people, his campaign says.
Updated from 1 p.m. with Romney's comments to reporters on Wednesday
NEW YORK (
) -- Despite what Wednesday headlines might suggest, Mitt Romney cares about America's poor people, but he's more worried about America's middle class, his campaign says.
The former Massachusetts governor
said in an interview with
CNN
Tuesday night after his Florida primary victory that he is "not concerned about the very poor," and added that he's not concerned about the very rich either.
A handful of major news outlets ran the comment as a headline, including
The Washington Post
,
NPR
,
ABC News
,
The New York Times
,
Politico
,
Reuters
and
The Atlantic
. Romney's comment seemed to elicit an appropriate red flag among the media, especially as the former governor is known for gaffes about class and money -- he likes
being able to fire people,
$10,000 bets and
thinks $374,000 isn't that much.
Romney attempted to clarify his statement to reporters on a Wednesday morning flight.
"No no. You've got to take the whole sentence, all right," Romney said. "My energy is going to be devoted to helping the middle income people. We have a safety net for the poor in the country, and if there are holes in it, I will work to repair that."
"What he meant is that the poor have a safety net, and as he said, if that needs to be repaired, he will do it
so clearly he cares about the poor," a source inside Romney's campaign said Wednesday in an email. "But his overarching point is that the poor have a safety net and middle-income Americans do not, and that the rich are doing OK."
When taken in that context, it does appear that Romney's potential verbal stumble simply was a restating of what he has said in the past.
Romney took this position as far back as early December in remarks at the Republican Jewish Coalition. "Now -- now the poor have a safety net. And the rich are doing just fine. But middle-income Americans have never seen things so bad," Romney said Dec. 7.
Though the message seems consistent, it probably won't excuse him from the remark. In fact, Tuesday's interview may have attracted larger scrutiny to what has been otherwise ignored rhetoric.
Romney has made the plight of the middle class a cornerstone of his presidential bid, but after Tuesday night's remarks the former governor might be forced to qualify his comments about the poor and their so-called safety net.
-- Written by Joe Deaux in New York.
>Contact by
.
>Follow Joe Deaux on
. Subscribe on
.