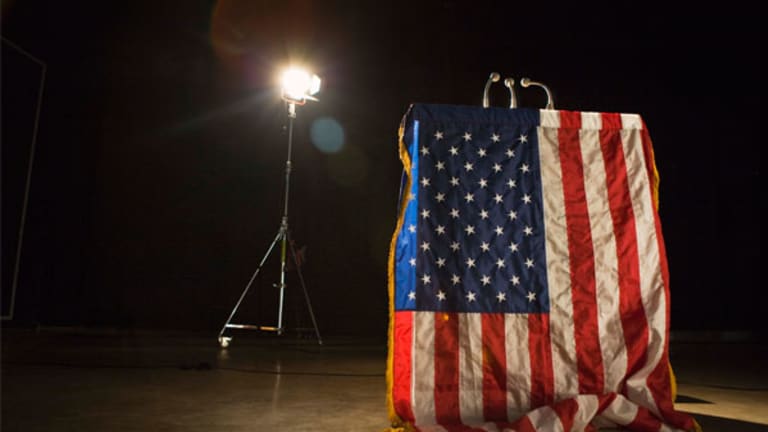 Mitt Romney Accepts Nomination, Jets to Swing States
Mitt Romney accepts his party's nomination Thursday night, and jumps to Ohio on Friday afternoon.
TAMPA, Fla. (
) -- Republican nominee Mitt Romney accepted his party's nomination Thursday night as the presidential hopeful pivoted his campaign to the final stretch of the election season.
His convention speech blamed Barack Obama's policies for depressing the labor market and said another term of the president would raise taxes on small businesses, cut Medicare and send manufacturing jobs to China.
"I wish President Obama had succeeded because I want America to succeed. But his promises gave way to disappointment and division," Romney said.
Though Republican delegates depart Friday for their home states, Romney immediately hits the campaign road as he will visit the crucial swing state of Ohio, speaking to voters in Cincinnati.
The president and his Democratic Party will grab the national spotlight next Tuesday, a day after Labor Day, and pitch their platform to the American electorate.
Romney's convention centered on jobs, and used Obama's "you didn't build that" gaffe as the vehicle to rally the GOP base and connect with middle-class workers who have struggled since the financial system's collapse in 2008.
Democrats will hold their convention in Charlotte, N.C., a state the president won in 2008. Obama currently trails Romney in North Carolina, but a victory in the state would provide a massive boost towards the president sealing a second term.
Minutes after Romney finished his speech, Obama asked in a campaign email to supporters for donations.
"With 68 days to go, I'm counting on you to help us keep pace in spite of unprecedented spending on the other side," Obama said, in reference to Romney's effective fundraising.
As supporters filed out of the Tampa Bay Times Forum, one delegate said to reporters: "Make it good."
Voters can make that decision on Nov. 6.
-- Written by Joe Deaux in Tampa, Fla.
>Contact by
.