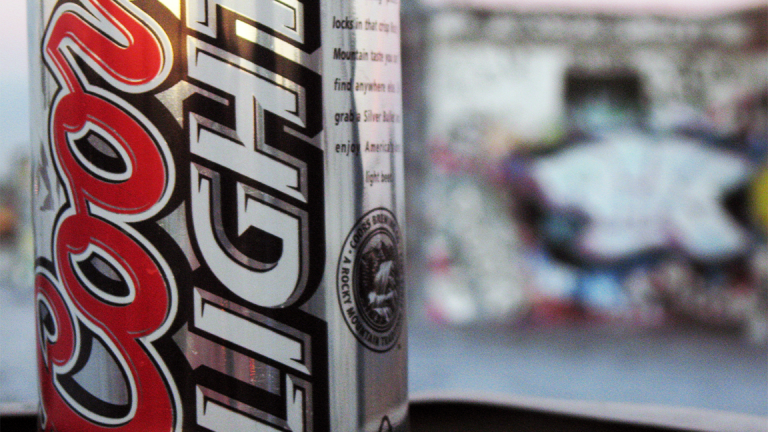 Publish date:
MillerCoors May Drop $40 Million in Profits Because of Aluminum Tariff
Beer might not be the cheapest way to get buzzed for much longer.
Beer might not be the cheapest way to get buzzed for much longer.
Getting buzzed on a 12-pack of Coors may be about to get more expensive.
MillerCoors, the maker of Miller Lite and Coors Lite, might have to consider raising prices to compensate for losing $40 million in profits due to aluminum tariffs, CEO Gavin Hattersley told Bloomberg. Though Commerce Secretary Wilbur Ross insisted that tariff would have minimal effects on American brewers when it was first proposed in March, Hattersley said that raising prices by 50 cents per 12-pack would cause the beverage market to be "hammered."
"I can't just go to the shareholders and say, 'You're just going to have to accept my profit's going to be $40 million less,'" Hattersley told Bloomberg from MillerCoors' new plant in Milwaukee. "It doesn't work that way."
The tariff is equal to a $347.7 million tax on the industry and could lead to the loss of 20,291 jobs, President and CEO of the Beer Institute President Jim McGreevy said in a statement.
"It's going to be something that's going to put jobs at risk and would be against the U.S. consumer," Carlos Brito, CEO of Anheuser Busch Inbev NV, which makes Budweiser, Corona and Stella Artois, said of the tariff in a press conference.
In 2016, the United States imported 52 percent of the aluminum it used, the U.S. Department of the Interior reported. Switching to bottles isn't a feasible option for MillerCoors, Hattersley said, because exposure to light can spoil beer.
The Trump administration said that aluminum tariff, along with a separate 25 percent tariff on steel, is necessary for national security.
"It's costing the American consumer," Hattersley told Bloomberg. "It's absolutely not what the president intended, in my view, but it's a consequence of what he did."
Molson Coors Brewing Co., MillerCoors' parent company, rose 14 cents, or 0.2% to $66.22 in morning trading. Anheuser Busch Inbev NV gained 0.3% to $98.05.