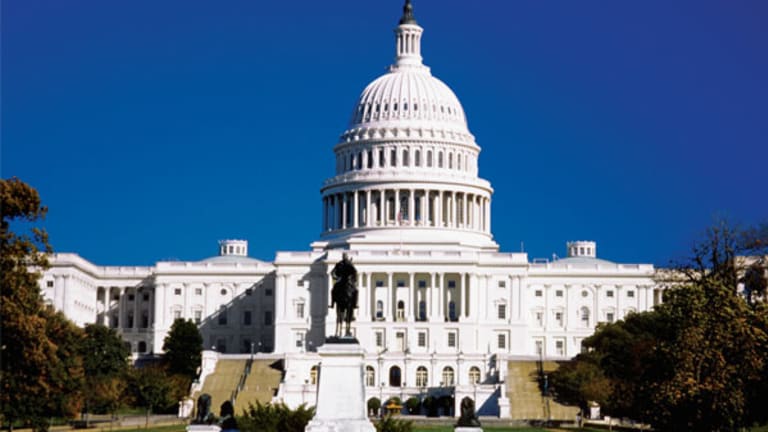 Michigan's Republicans Didn't Support Auto Bailouts
It might surprise some voters, but not all of Michigan's resident's supported Obama's auto bailouts.
NEW YORK (
) -- Some Michigan residents didn't support the auto bailouts.
As wild as it sounds, the state's automobile industry that transformed the 20th Century has a number of Republican voters who didn't support the automotive bailouts during the financial crisis.
"The other thing that people have talked to me about is Mitt
Romney's position, which is actually by the way the same as
Rick Santorum's, about letting the auto companies go bankrupt -- I agree with that," said Barbara VanSyckel, Macomb County GOP chairwoman.
VanSyckel said that a lot of Michigan's GOP voters felt that the auto unions benefited the most from the bailouts.
The GOP
candidates addressed the issue at Wednesday's debate as each of them defended their positions in 2008 of why they didn't think the auto companies in Michigan should have been bailed out.
Romney also
backed his 2008 piece in
The New York Times
: "Let Detroit Go Bankrupt."
"The bailout, if you want to call it that, of the auto industry sort of mattered to people, but that's an issue where there's no difference at all, there's no separation between Romney and Santorum," said John Clark, chairman of Western Michigan University's political science department.
Though the Republican candidates and many GOP voters in Michigan may have opposed saving Detroit's historic automobile companies, this topic is really a precursor to the general election.
Barack Obama's likely strategy will be to slam the eventual Republican nominee's decision to overlook the bailout of an industry that he saved from bankruptcy and paved the way for a resurgence.
But in a primary race, this issue probably won't gain much traction on the stump.
-- Written by Joe Deaux in New York.
>Contact by
.
>Follow Joe Deaux on
. Subscribe on
.