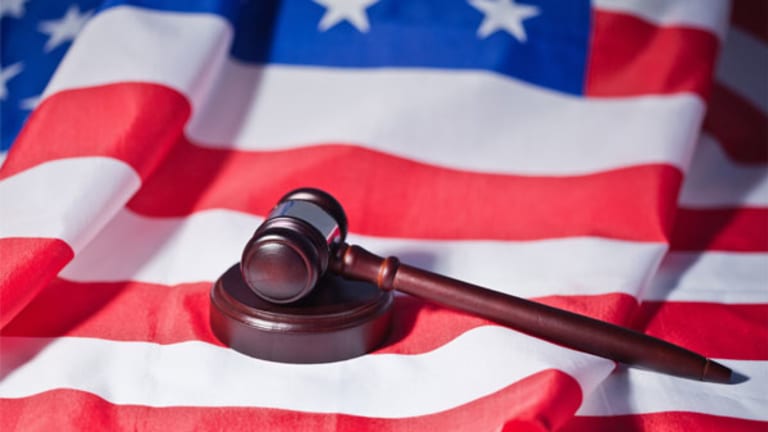 McCain, Obama Drop Politics to Fix Economy
Both presidential campaigns have agreed time is short and plan to come together to solve the federal bailout of the financial industry.
Updated from Wednesday, Sept. 24
Sen. John McCain (R., Ariz.) and Sen. Barack Obama (D., Ill.) agreed Wednesday to immediately address the current economic crisis rocking Wall Street and Main Street.
The campaigns issued a joint statement on Wednesday on principals for the Bush administration and Congress to pass a bipartisan proposal related to the Treasury's proposed
. Both men will return to Washington to ensure bipartisan passage of a bailout.
According to a press release from the Obama campaign, Obama called McCain this morning to discuss a bipartisan solution to the crisis. McCain agreed early this afternoon. Furthermore, the McCain campaign has requested a delay to the first presidential debate scheduled for Friday night.
The joint statement from McCain and Obama:
"The American people are facing a moment of economic crisis. No matter how this began, we all have a responsibility to work through it and restore confidence in our economy. The jobs, savings, and prosperity of the American people are at stake. "Now is a time to come together -- Democrats and Republicans -- in a spirit of cooperation for the sake of the American people. The plan that has been submitted to Congress by the Bush Administration is flawed, but the effort to protect the American economy must not fail. "This is a time to rise above politics for the good of the country. We cannot risk an economic catastrophe. Now is our chance to come together to prove that Washington is once again capable of leading this country."
Obama further outlined five principles for the proposed legislation that he's calling on Mccain to also support:
" First, there must be oversight. We should not hand over a blank check to the discretion of one man. We support an independent, bipartisan board to ensure accountability and complete transparency. " Second, we need to protect taxpayers. There should be a path for taxpayers to recover their money, and to turn a profit if Wall Street prospers. " Third, no Wall Street executive should profit from taxpayer dollars. This plan cannot be a welfare program for CEOs whose greed and irresponsibility has contributed to this crisis. " Fourth, we must help families who are struggling to stay in their homes. We cannot bail out Wall Street without helping millions of families facing foreclosure on Main Street. " Fifth, we both agree that this financial rescue package should move on its own without any earmarks or other measures. We have different views about the need for other action, but this must be a clean bill."