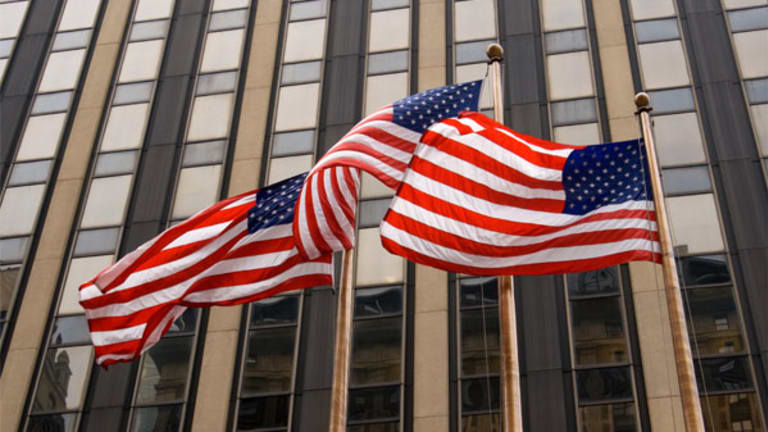 Maxine Waters' TARP Troubles
Democratic Rep. Maxine Waters is next up for a long-awaited ethics panel hearing as the backlash against legislators' ethical lapses has begun to reach a fever pitch.
WASHINGTON (
) -- It seems the backlash against legislators' ethical lapses has begun to reach a fever pitch.
A Texas jury found former House Majority Leader Tom DeLay guilty of money laundering on Wednesday. He was accused of having improperly steered donations to Republican candidates and faces anywhere from seven to 119 years behind bars, plus fines. He is appealing the decision and free on bail.
Rep. Maxine Waters (D., Calif.) is the next lawmaker up for an ethics committee hearing.
Another decision earlier this month, by the House ethics committee, showed that the backlash is bipartisan.
Charlie Rangel, longtime Democratic representative of Harlem, turned from congressional champion into a fallen titan on Nov. 18 when an subcommittee found him guilty of 11 ethics violations and voted to formally censure him. He pleaded with the ethics panel to show him "fairness and mercy" when doling out his sentence next week.
The investigations won't stop there.
Next up on the ethics committee's agenda is Maxine Waters (D., Calif.). The liberal lawmaker was a vocal critic of banks and their bailout programs - except for OneUnited, a minority-focused bank with $528 million in assets, based in Boston.
According to documents outlined by the ethics committee, Waters acted as a liaison between bank representatives and the U.S. Treasury Department, as well as Barney Frank (D., Mass.), who headed the House Financial Services Committee, in order to arrange meetings and get special treatment for OneUnited. Her chief of staff, Mikael Moore, who also happens to be her grandson, also acted as a go-between and provided the bank's lawyer with a preview of the Troubled Asset Relief Program legislation.
While none of the information provides an explicit indication of illegal behavior,
rifling through the panel's allegations is unsettling at best. Among the facts:
¿ OneUnited CEO Kevin Cohee hosted a fundraiser for Waters at his home and donated to her campaign on "numerous occasions." (There have been
some troubling facts uncovered about Cohee's finances, too.)
¿ Waters phoning Treasury Secretary Hank Paulson to arrange a meeting with officials of minority-owned banks, which ultimately included just Cohee and OneUnited Senior Counsel Robert Cooper. During the meeting with senior Treasury officials, the two requested $50 million to make up for losses associated with the Treasury's decision to put
Fannie Mae
undefined
and
Freddie Mac
undefined
in conservatorship. The request was denied because the Treasury Department didn't (yet) have the legal authority to do so.
¿ Waters contacting Frank to discuss OneUnited, being told "not to get involved" because he "would handle the issues related to OneUnited," then having her grandson email a Frank staffer with urgent messages about the troubled bank's situation.
¿ Moore (the grandson) sending draft TARP legislation to Cooper (OneUnited's lawyer); Cooper asking Moore for daily updates on the legislative stall; Moore telling Cooper at one point to "call in the office," presumably to avoid a paper trail; followed by a cryptic email sent from Cooper to Moore whose subject line was "Thank you for all your hard work!" with no further message.
All of that happened in September. The following month, OneUnited received $12.1 million in TARP funds, which apparently helped rally support for a $17 million private investment.
Perhaps most importantly, on June 30, 2008, Waters and her husband, Sidney Williams, held about $350,000 worth of OneUnited stock. By the time the Fannie-Freddie/TARP scandal was developing, its value had declined to about $175,000. If OneUnited had not received TARP, the bank could have well failed, rendering their investment worthless.
"Reasonable persons could construe Respondent's Chief of Staff's continued involvement in assisting OneUnited as the dispensing of special favors or privileges to OneUnited, and accepting the preservation of the value of her husband's investment in OneUnited as a benefit under circumstances which might influence the performance of Respondent's governmental duties; "all in violation of the Code of Ehtics for Government Service, clause 5," the
ethics panel report concludes.
Waters' lawyers sought to dismiss the allegations, noting that another lawmaker, Sam Graves (R., Mo.) had gotten off the hook in a 2009 committee investigation regarding his inviting a wife's friend and business partner to testify at a committee hearing. While Waters' representatives say Graves exhibited
"nearly identical conduct," a reasonable person might conclude that doesn't appear to be the case.
A hearing on the Waters matter was originally scheduled for Monday. But after investigators dug up some more emails from her grandson that
border on explicit impropriety, the hearing has been delayed. Waters has been resolute in her denials of any wrongdoing and demanded that a hearing be held for months.
Now that Republicans have seized control of the House, ranking member Joe Bonner (R., Ala.) is primed to take over as chair of the ethics committee - making it even less likely that Waters will get a sympathetic hearing. And with Darrell Issa (R., Calif.) take over chairmanship of the House Oversight Committee, Waters may be just the tip of the iceberg.
Issa, a former CEO of an automotive electronics company, is no stranger to finance. He's been railing against corruption and demanding reform since the crisis took hold. He effectively shamed current Oversight Committee Chairman Edolphus Towns (D., N.Y.) into subpoenaing documents related to the controversial "Friends of Angelo" program, through which former Countrywide CEO Angelo Mozilo appears to have given favorable mortgages to powerful people.
Among those listed as Mozilo's friends are Sen. Chris Dodd (D., Conn.), who has retired from Congress and his role as Senate Banking Committee chairman, and Sen. Kent Conrad (D., N.D.), whose term lasts through 2012. It's unclear whether anything untoward has been unearthed by the committee investigation because, since announcing the subpoenas over a year ago, Towns doesn't seem to have done much about it.
In a report Issa calls the "blueprint" for oversight, he lists the Friends of Angelo program as one of a dozen items he sees the need to investigate further, including TARP, the stimulus program and the Securities and Exchange Commission. "When it comes to oversight activities...Committee Republicans most often have had to act alone," Issa says.
Starting in January, things might change.
Issa's reform-minded approach is a reflection of public opinion as much as it is a partisan chip. Sentiment has turned harshly against Congress as the economic downturn lingers on and deficit spending and porkbarrell projects remain primary concerns.
After the most recent elections, congressional approval was at 17%, according to a Gallup poll, the lowest level since the war-and-inflation ravaged 1970s. Gallup also tallied the ratings of Tea Party-backed Republicans, who are just as popular as President Obama -- all of whom were carried into office on sweeping "change" agendas, but who differ greatly in their views on how to accomplish that goal. Respondents were least supportive of Democratic leaders, who will be trying to catch up with the rest of the pack before 2012.
-- Written by Lauren Tara LaCapra in New York
.
>To contact the writer of this article, click here:
Lauren Tara LaCapra
.
>To follow the writer on Twitter, go to
http://twitter.com/laurenlacapra
.
>To submit a news tip, send an email to:
.
Disclosure: TheStreet's editorial policy prohibits staff editors, reporters and analysts from holding positions in any individual stocks.