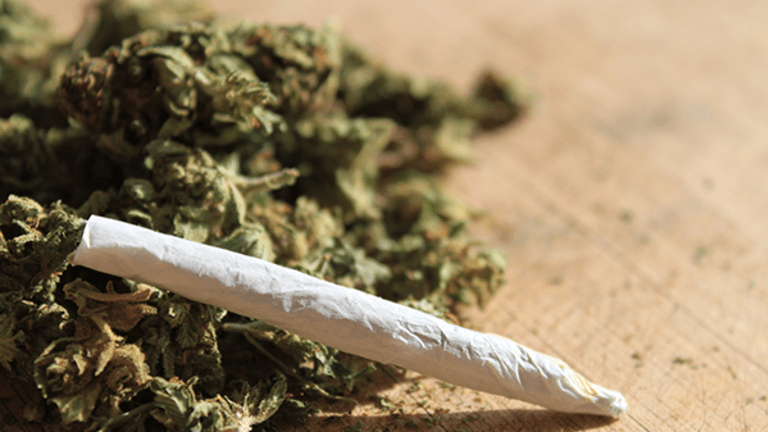 Publish date:
Marijuana Industry Bullish on State Success, Trump Administration
The marijuana industry was delivered a series of major victories this week at the state level, and it is bullish about its prospects under the Trump administration as well.
The marijuana industry was delivered a series of major victories this week at the state level, and it is bullish about its prospects under the Trump administration as well.
The marijuana industry was delivered a series of major victories this week at the state level, and it is bullish about opportunities at the federal level under the Trump administration as well.
Cannabis legalization ballot initiatives were approved in several states on Tuesday. Florida, Montana, Arkansas and North Dakota voted in favor of medical initiatives, and recreational marijuana measures passed in California, Maine, Nevada and Massachusetts. Arizona was the only state to reject the initiative there. Across the board, marijuana industry leaders and legalization proponents are encouraged by the votes.
"From an industry standpoint, things went almost perfect," said Dan Humiston, president of the International Cannabis Association.
The initiatives' passage could help the $7 billion legal marijuana market to more than quadruple in coming years. California is the major prize -- by some estimates, it could be a $10 billion annual market.
"Legalization in California and Massachusetts is hugely important based on the size of the markets compared to the states where cannabis is currently legal. Obviously, California is one of the largest economies in the world and should have a cannabis market beyond anything we have seen yet," said Michael Weiner, partner at law firm Dorsey & Whitney in Denver.
States will now get to work devising a regulatory framework for businesses to set up and commence activity. The process will take months, if not years. Colorado took 14 months from the legalization vote to the start of sales, and in Alaska, where an initiative passed in 2014, a program still hasn't been implemented.
California Governor Jerry Brown signed the Medical Marijuana Regulation and Safety Act Governor Jerry Brown in October 2015 to create an agency to oversee medial dispensaries, cultivators and producers starting in January 2018. Observers believe folding in recreational use will extend the process into 2019.
Leslie Bocskor, president and managing member at Electrum Partners, a cannabis advisory firm, said lawmakers will have reason to act with expediency. In Nevada, for example, marijuana possession will become legal on January 1, 2017, even though the Taxation Department has until 2018 to craft regulations and licensing for sales.
"What I think [lawmakers] are going to do is to create a fast track for medical to offer limited amounts to recreational to make sure they don't create a more robust black market until regulations take effect," he said.
With Tuesday's results, more than half of U.S. states have now legalized marijuana in some form. However, it remains illegal federally and is classified as a Schedule 1 drug, the same as heroin and LSD. Proponents hope these latest votes, especially California, will help tip the scales and are optimistic about the incoming Trump administration.
"I'm actually encouraged that we can get some stuff done on the federal level," said Robert Capecchi, director of federal policies at the Marijuana Policy Project, a Washington, D.C.-based organization dedicated to marijuana policy reform. "I don't think that a Trump administration necessarily closes any doors."
Trump's previous comments seem to indicate he views marijuana through the lens of states' rights and is generally in favor of medical marijuana.
"In terms of marijuana and legalization, I think it should be a state issue, state-by-state," he said while on the campaign trail last year. And while speaking at the 2015 Conservative Political Action Conference, he said he backs medical marijuana "100%."
Alabama Senator Jeff Sessions and New Jersey Governor Chris Christie, both of whom are reportedly in the mix for cabinet positions, are both are staunchly anti-marijuana and have raised red flags among legalization advocates. Still, many legalization advocates remain hopeful.
"Everyone plays the Christie card, and I'm well aware of his objection to the industry," said Humiston. "This administration has so many bigger fish to fry, this is one of those ones that I think is going to work in our favor."
"It gives me pause, I'm not going to lie about that," said Capecchi. "I don't think that the Trump administration would want to spend its political capital on trying to put the genie back in the bottle."
When asked in a July interview whether he would allow Christie, as his hypothetical Attorney General, to use federal authority to shut down sales of recreational marijuana in states like Colorado, Trump seemed to indicate he would not. "I don't know, you're asking me. I wouldn't do that, no," he said.
The Trump camp did not return request for comment.
In his first visit to the White House since winning on Thursday, Trump said one of his top priorities would be "big league jobs." And on that, the marijuana industry is poised to help him deliver.
"There's going to be so much job creation as a result of the legal cannabis industry, it's going to eclipse any other industry in the United States in the years to come that I can see," said Bocskor.