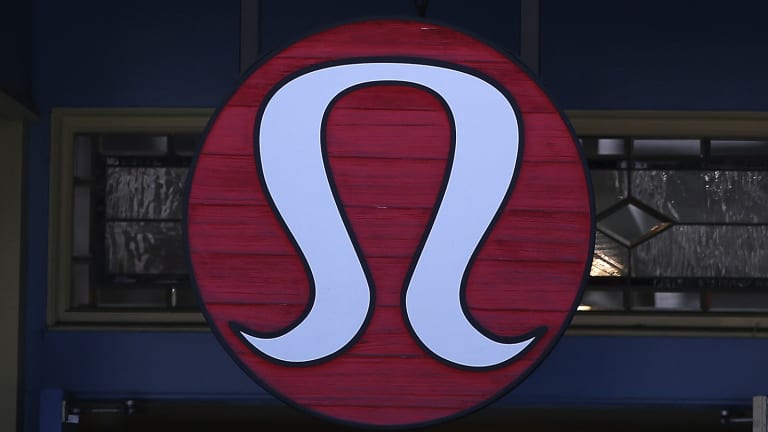 Lululemon Shares Are Spiking After Reporting a Killer Q4
The athleisure brand beat Wall Street estimates in earnings and sales.
Who needs a CEO, anyway?
Lululemon Athletica Inc. (LULU) - Get Free Report  shares were up nearly 7% in after-hours trading Tuesday, March 27, hovering around $78.71. The movement was in response to the company's stellar fourth-quarter results, which far exceed Wall Street estimates.
"This is the kind of quarter you take, you laminate and you frame," said executive chairman Glenn Murphy, who is leading Lululemon temporarily as it looks for a new CEO. He added that the company has met with multiple candidates and will continue to "meet as many people as we can." 
After notable momentum in 2017, the yoga-clothing retailer is still proving to be a worthy investment. For the quarter, which ended Jan. 28, 2018, its adjusted earnings per share was $1.33 — higher than analyst's projections of $1.27, according to Factset. Its Q4 net revenue of $928.8 million also beat the anticipated $912 million, while comparable store sales increased 1%. E-commerce comp was up 42% alone, according to CFO Stuart Haselden. 
Meanwhile, gross profit in the quarter was $522.5 million, a 22% uptick compared to the same period last year. Adjusted gross margin reached 56.2% — an upswing of 200 basis points year over year. 
"In the short term, they'll definitely still have momentum on the top line, and especially compared to this time last year, LULU will do well," Quovadis Capital analyst John Zolidis told TheStreet ahead of the earnings release. "The longer-term question is whether they can hit $4 billion in revenue like they said."
Lulu announced last year that it aims to deliver $4 billion in revenue by 2020.
For the full fiscal year, the Vancouver-based company saw comp sales increase by a whopping 7%, and it bought back 1.9 million shares. As for 2018, Lulu expects comp sales to increase in the low double digits and revenue to reach about $3 billion. The company was operating 404 stores as of the end of January.
Its stock momentarily faltered last month, when Lulu announced that CEO Laurent Potdevin has stepped down effective immediately, due to his failure to meet the company's "standards of conduct."
It wasn't one single action or event that prompted his resignation, but a "range of instances in which he demonstrated a lack of leadership," according to a person familiar with the matter. Potdevin was paid a total of $5 million in severance, according to an SEC filing. In the interim, the company has been led by Murphy, the chairman of the board.