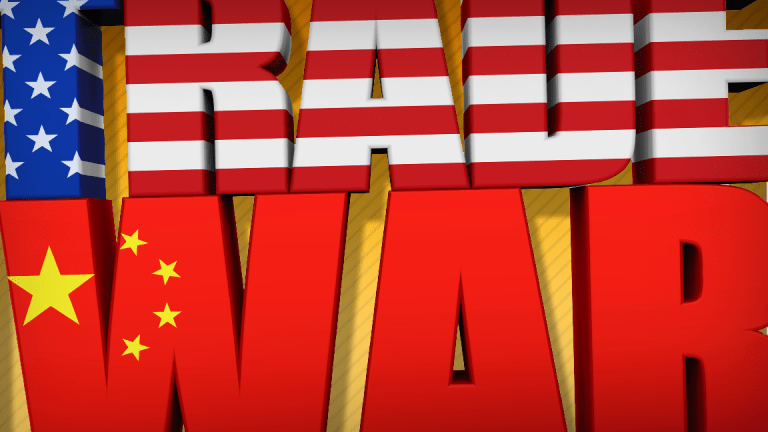 Document Shows China's Propaganda Scheme in U.S. Trade War
Leaked document shows China's plan to divide political groups in the U.S.
China's getting its story straight when it comes to a trade war.
A document headed "propaganda notice" was published on Tuesday, June 3, that gives directions to Chinese media on how to cover the U.S.-China trade conflict. It's unclear who wrote the document, which was published by China Digital Times.
The document cites Chinese vice premier Liu He as urging calm and rationality in reporting on the conflict and to wait for instructions from the Ministry of Commerce before reporting comments from President Trump, U.S. government spokespersons or U.S. officials.
"The trade conflict is really a war against China's rise, to see who has the greater stamina," according to the document. "This is absolutely no time for irresolution or reticence."
The document lists various approaches that China and Chinese media should take in a trade war.
"Don't attack Trump's vulgarity; don't make this a war of insults," the document says. "Each department should strengthen its contribution to the stabilization of market expectations. We stop negotiation for now, acting tit for tat, roll out corresponding policies, hold public opinion at a good level without escalating it, limit scope, and strike accurately and carefully, splitting apart different domestic groups in U.S."
The notice comes at a time of turmoil around the trade war that the U.S. has started. Trump has imposed tariffs on Canada, China, the EU and Mexico.
Tariffs on Chinese goods are scheduled to go into effect on Friday, July 6. The White House announced that there will be a 25% tariff imposed on more than 1,100 Chinese goods. In total, this is worth roughly $50 billion.
"All media should prepare well for protracted conflict," according to the document. "Don't follow the American sides' fluctuating declarations. Play down the correlations between the stock market and trade conflict."
The document also warns against using the phrase, "Made in China 2025." It threatens that "there will be consequences."