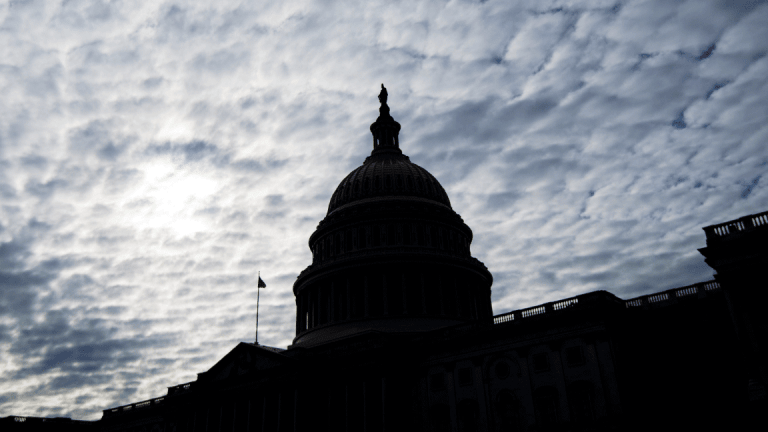 Government Shutdown Expected Through Christmas
With the Senate adjourned, a deal is not expected until Dec. 27 at the earliest.
The president's and lawmakers' gift to Americans this Christmas? A partial government shutdown expected to leave hundreds of thousands of federal employees without pay and some federal libraries, parks and other institutions closed.
After lawmakers had resumed budget talks Saturday, it appeared certain the closure would last through Christmas as hopes of a resolution were dashed when the Senate adjourned Saturday afternoon with no deal. A pro-forma meeting is expected Monday at 11 a.m. and the next gathering won't be until Dec. 27.
The U.S. government had partly shut down at 12:01 a.m. when budgetary authority for several major agencies expired. That was following failed negotiations on a bill to extend funding, after Democrats refused to agree with President Donald Trump's demands that the measure include over $5 billion to build a border wall between Mexico and the United States.
Trump's border wall was a central promise of his 2016 presidential campaign.
"I won an election, said to be one of the greatest of all time, based on getting out of endless & costly foreign wars & also based on Strong Borders which will keep our Country safe. We fight for the borders of other countries, but we won't fight for the borders of our own!" Trump said on Twitter on Saturday afternoon, after earlier indicating negotiations on the budget were on: "We are negotiating with the Democrats on desperately needed Border Security (Gangs, Drugs, Human Trafficking & more) but it could be a long stay."
However, Senate Majority Leader Mitch McConnell (R-Ky.) indicated earlier Saturday that nothing would happen in the Senate until Trump and Democrats come to a consensus.
"We've pushed the pause button until the president, from whom we'll need a signature, and Senate Democrats, from who we'll need votes, reach an agreement. No procedural votes. No test votes. Just a meaningful vote on a bipartisan agreement when one is reached. And it's my hope that it's reached sooner rather than later," said McConnell in a statement.
Republicans have a 51-seat majority in the Senate, but need 60 votes under parliamentary rules to avoid a Democratic filibuster that would block a continuing resolution to keep the government fully open.
The government shut down overnight Friday after the Senate and House both adjourned without reaching a budget deal. As a result, hundreds of thousands of federal employees will go without pay during the holiday season. 
A week ago, Trump told Senate Minority Leader Chuck Schumer (D-N.Y.) and House Minority Leader Nancy Pelosi (D-Calif.) that he would happily take responsibility for shutting down the government over the border-wall issue.
But the president placed blame Friday on the Democrats.
"It is really up to the Democrats, totally up to the Democrats as to whether or not we have a shutdown," Trump said. "It is possible that we'll have a shutdown — I would say the chances are probably pretty good, because I don't think the Democrats care so much about maybe this issue, but this is a very big issue."
Schumer and Pelosi, however, released a joint statement after the shutdown blaming the closure on the president, saying, "Regrettably, America has now entered a Trump Shutdown."
They noted that Republicans control the House, Senate and presidency, "but instead of honoring his responsibility to the American people, President Trump threw a temper tantrum and convinced House Republicans to push our nation into a destructive Trump Shutdown in the middle of the holiday season. President Trump has said more than 25 times that he wanted a shutdown and now he has gotten what he wanted." 
Before the Senate left Friday, the body passed a bill to make sure furloughed workers get paid during a shutdown, although the House and Trump must agree for the measure to become law. 
"The Senate has passed our bill to make sure our federal workforce will still get paid if there's a shutdown. The House should pass it immediately," said Sen. Chris Van Hollen (D-Md.).
This marks the third time the federal government shut down non-essential operations this year.
(This article has been updated.)
This article was written by a staff member of TheStreet.