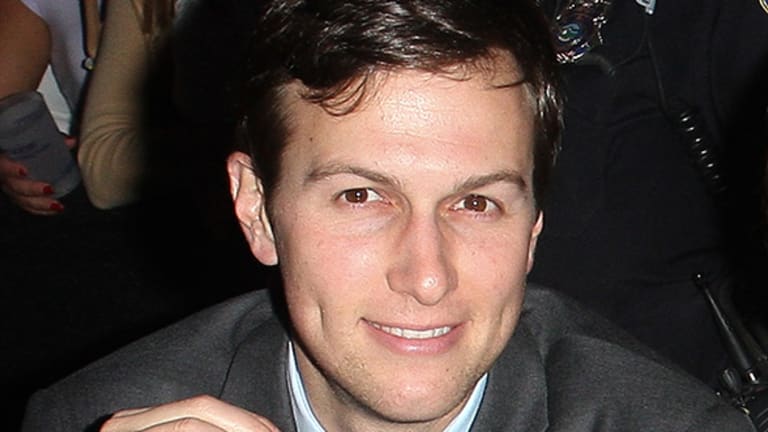 Jared Kushner Says He Didn't Secretly Collude With Any Foreign Government
The latest.
Jared Kushner has denied setting up secret "back channel" communications between Russia and the U.S. ahead of his congressional and Senate hearings this week.
In an 11-page testimony released Monday, July 24, President Donald Trump's son-in-law and senior adviser, laid out the details of his meetings with Russian officials, denying any substantive contact with the Kremlin during the election campaign.
"I did not collude, nor know of anyone else in the campaign who colluded, with any foreign government. I had no improper contacts," Kushner wrote. "I have not relied on Russian funds to finance my business activities in the private sector. I have tried to be fully transparent with regard to the filing of my SF-86 form, above and beyond what is required."
Kushner denied reports that he proposed "back channel" communication between Russia and the U.S. over Syria.
"I did not suggest a 'secret back channel.' I did not suggest an on-going secret form of communication for then or for when the administration took office," Kushner wrote. "I did not raise the possibility of using the embassy or any other Russian facility for any purpose other than this one possible conversation in the transition period. We did not discuss sanctions."
The U.S. dollar pulled back Monday to a near 13-month low as political turmoil dampened hopes for quick passage of Trump's stimulus and tax reform agendas. The dollar index, which tracks the greenback against six major currencies, was little changed at 93.887, after touching 93.823, its lowest since June 2016.
Don't miss these top stories on TheStreet:
Billionaire Mark Cuban: The Rise of Technology Will Cause a Lot of Unemployment
50 Reasons Dying Sears Had to Strike a Deal With the Ruthless Amazon
Hedge Funder Scaramucci Lands Job in White House; Sean Spicer Quits
Trump Just Resurrected the Ugly Practice Known as Civil Forfeiture for No Reason
3 Things Tesla Doesn't Want to Admit