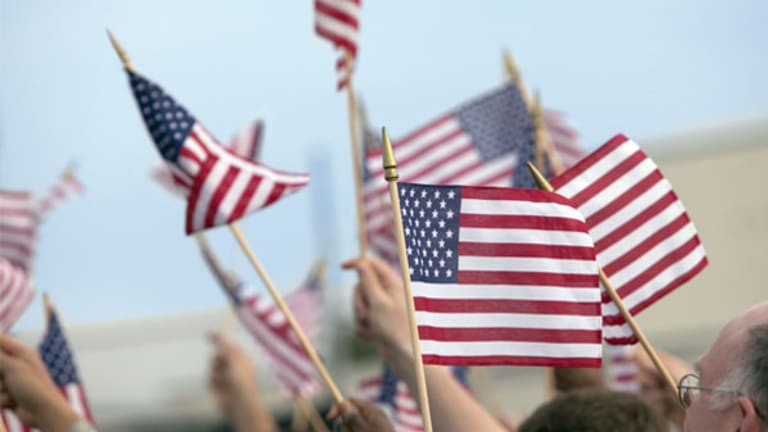 Kavanaugh Confirmed by Senate as Trump Tilts Supreme Court to Right
The U.S. Senate voted to confirm Kavanaugh as the newest member of the Supreme Court to strengthen the conservative wing of the nation's highest judicial body.
The U.S. Senate voted Saturday to confirm Judge Brett M. Kavanaugh as the newest member of the Supreme Court, where he's expected to strengthen the conservative wing of the nation's highest judicial body.
The vote was 50 to 48. No Republicans voted against the nomination, although Sen. Lisa Murkowski (R-Alaska) opposed the nomination but voted "present." She did so under a procedural move that allowed Sen. Steve Daines (R-Mo.) -- who supported Kavanaugh -- to skip the vote and attend his daughter's wedding without risk of changing the outcome. Democrat Joe Manchin of West Virginia, who's facing reelection in a state that heavily supported Donald Trump in 2016, was the only Democrat to vote in favor of Kavanaugh's confirmation.
The roll call vote was interrupted repeatedly by protesters as Vice President Mike Pence, presiding over the Senate, called for the Senate's sergeant at arms to restore order.
Kavanaugh cleared a key hurdle on Friday as the Senate voted 51-49 to cut off debate on his nomination and move to a final vote on Saturday. Sen. Susan Collins, (R-Maine) -- who had been seen as a key vote -- announced in a speech on Friday that she would vote to confirm Kavanaugh, frustrating opponents of the judge who said stories about his young adulthood raised questions about his fitness for the highest federal bench. Collins called Kavanaugh an outstanding jurist.
Kavanaugh will be taking the seat formerly held by Anthony Kennedy, who was regarded as a swing vote on the nine-member panel. He joins the high court amid speculation that the federal laws permitting abortion will come under threat, insofar as President Trump made a campaign promise to appoint Supreme Court judges who would vote to repeal Roe v. Wade. Kavanaugh may also be a decisive vote in any ultimate legal decisions involving Trump that arise from special counsel Robert Mueller's probe into Russian interference into the 2016 campaign. 
Kavanaugh will also become the second sitting Supreme Court justice to succeed in overcoming claims that he committed sexual improprieties. Justice Clarence Thomas faced a bruising confirmation battle in 1991 over claims that he sexually harassed former subordinate Anita Hill when they both worked for federal agencies. Thomas ultimately won confirmation by 52-48, which was at the time the narrowest margin since the 1800s.
(This article has been updated.)