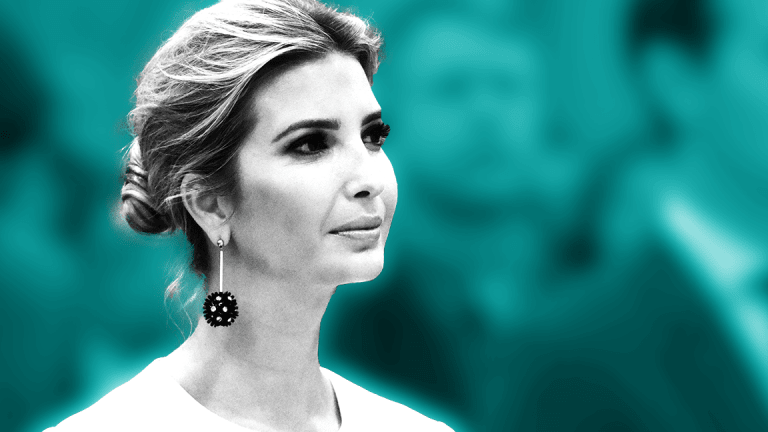 Ivanka Trump to Shutter Doors of Her Fashion Company
Ivanka Trump plans to shutter the doors of her fashion company.
Uh-oh.
The Wall Street Journal reported on Tuesday, July 24 that Ivanka Trump plans to shut down her fashion company, which carries her name. 
Employees have reportedly been told that they will be laid off and the company will shut down as soon as possible. The Ivanka Trump brand has 18 employees.
"When we first started this brand, no one could have predicted the success that we would achieve," Ivanka Trump said in an emailed statement to CNBC. "After 17 months in Washington, I do not know when or if I will ever return to the business, but I do know that my focus for the foreseeable future will be the work I am doing here in Washington, so making this decision now is the only fair outcome for my team and partners."
Trump separated herself from her company after she took on the role of a senior advisory at the White House almost a year ago.
During her father's—Donald Trump—election, Trump's brand came under scrutiny. Her clothing and accessories were then pulled from stores such as Nordstrom's. Nordstrom cited poor sales as the reason for pulling the brand.
This story is developing.