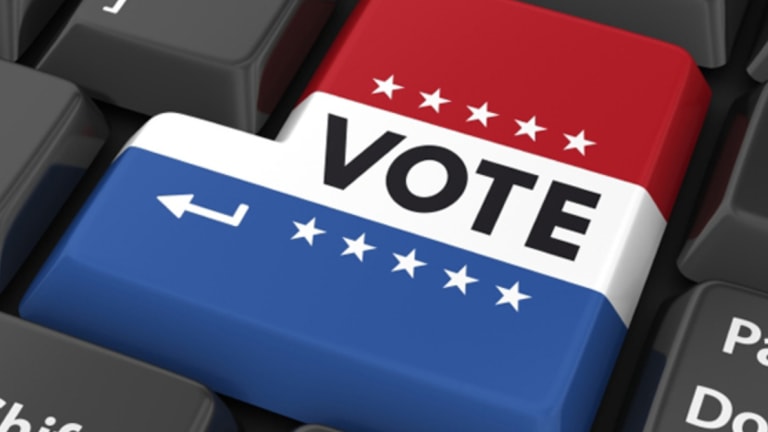 How Millennials Will Impact the 2016 Election Without Voting
The millennial social vote is driving the presidential election and shaping the overall trends in America today in ways that are not yet fully understood.
A millennial that doesn't go to the polls in November might still have a huge influence when it comes to who is elected. Let me explain.
The millennial vote is highly scrutinized, discounted, misunderstood, and often overlooked. Even today experts quick to point out the low percentage increase of millennial voters even for the millennial Super Bowl of voting, Barack Obama's 2008 election.
But what if everyone is using the wrong metrics to understand the impact of this vote? The metrics are old-school, meaning that they only look at actual votes rather than the ability to influence and change behavior. You need both factors in order to get an accurate read of the influence one has on an election.
Call it "the Social Vote," or the ability to swing conversations, trends, beliefs in certain directions based on sheer population-share numbers coupled with the power of digital platforms, and it's a fascinating phenomenon to ponder.
Because we are all so connected today, our culture is continuously shaped and molded online. Online trends -- cultural trends -- can, over time, influence those who actually will trudge out to their local voting or caucus site. And if a millennial influences a non-millennial to vote a certain way via cultural influence on social networks, how is that being measured? It's not and it's happening. 
"Groups can, and do, have an impact on the public sentiment around presidential candidates. Millenials certainly can influence the election through social media as the major voting groups (by potential votership) are heavily represented on social," said Nick Brennan, founder and CEO of Watch Social Media, a social media consultancy. "In general, the 30-to-49 year old age group only trails 18-to-29 year olds on major social network usage by a few points per network."
What this means is that the millennial group has a great capacity to influence the demographic just a tad older than them -- who vote in larger numbers.
"The 30-to-49 year old age group truly is the group most possible for millennials to impact socially," said Brennan.
News aggregation websites that make it easy for their target audience -- millennials -- to share news are a source for information that they can use to influence their older peers through social networks, Brennan added.
"We know media influences people," said, Jennifer M. Grygiel, social media professor at the S.I. Newhouse School of Public Communications at Syracuse University. "I don't think social media is any different. Maybe it's even more potent."
A new way of looking at media as a whole, of which social media is a part has arisen this election cycle, particularly during debates: share of voice. 
"A single Tweet, GIF, video etc. may not have a massive reach and impact, but the amount of mentions are being presented as a sort of public opinion poll and this metric is not the same as poll level data," Grygiel explained. She suggested, further, that even searching for a candidate on Google is a way that voters can show preference and, in a way, help their preferred candidate get elected. 
A global media intelligence company called Cision recently conducted a social poll for each race on Super Tuesday that yielded some very interesting results. According to the company's content marketing and social media manager James Rubec, "People are most easily influenced by people they are close to, those they admire and those who influence the people around them. In both of Obama's campaigns his team asked their supporters to engage with friends and family directly on Facebook, asking for their support of the Democrats and Obama. 
The same idea works for social posts about consumer choices, so it follows that it can work with voting, he explained. 
"We're all media and we're all advocates if we choose to be. And our family and friends provide us with a built-in audience to speak out," said Melissa Ryan, a political operative with a decade of experience in digital and social media on campaigns.
Think of it like going to your neighbor's house and knocking on her door to talk about who you support and why -- and to try to convince her of the same. It's a campaign tactic as old as campaigns. But now, it's virtual. 
"Sharing your personal opinion publicly on social media can influence people's vote even if you, yourself don't vote," said Rubec.
To be sure, this may not work across the entire electorate. 
According to Brennan, the social media consultant, "the 50-plus age group however, lags behind millennials greatly with regards to usage on virtually every prominent social network."
This article is commentary by an independent contributor. At the time of publication, the author held no positions in the stocks mentioned.