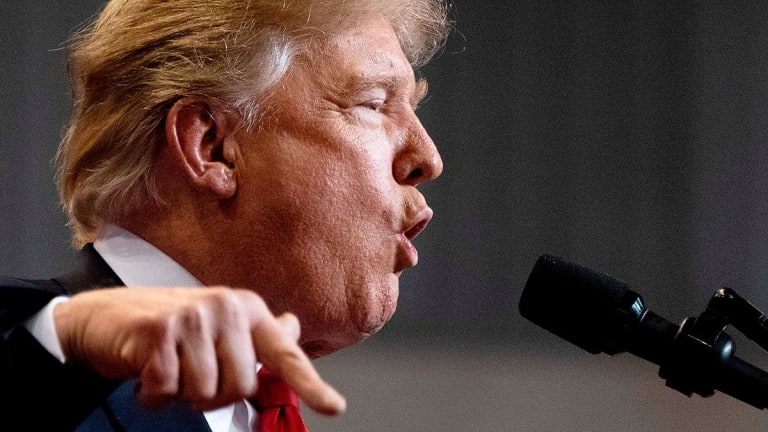 House Democrats Seek Details of Alleged Trump Bid to Block AT&T-Time Warner Deal
Judiciary committee members seek details of Trump efforts to interfere in Department of Justice review of the $85 billion deal.
Members of the House Judiciary Committee on Thursday sought records from the White House and the Department of Justice regarding possible attempts by President Trump to interfere in AT&T's  (T)   $85 billion acquisition of CNN parent Time Warner.
The letters from senior members of the committee went to White House Counsel Pat Cipollone and Assistant Attorney General Makan Delrahim, head of the Justice Department's antitrust division.
Committee Chairman Jerrold Nadler (D-N.Y.) and Subcommittee on Antitrust Chairman David Cicilline (D-Rhode Island) quoted a recent New Yorker article describing Trump fuming about the deal in 2017 to his then-newly minted chief of staff John Kelly and National Economic Council chief Gary Cohn.
"I've been telling Cohn to get this lawsuit filed and nothing's happened!" Trump allegedly said. "I've mentioned it 50 times. And nothing's happened. I want to make sure it's filed. I want that deal blocked."
Trump and his staff openly opposed the deal during his 2016 presidential campaign, complaining about "the wildly anti-Trump CNN," in a press release that AT&T later cited in court documents.
Nadler and Cicilline said in their letters that "any effort to use the antitrust laws to censor, undermine or retaliate against the press is a threat to the First Amendment and a vibrant democracy." They added that "reports of attempted political intervention into antitrust enforcement harkens to similar allegations during the Nixon Administration."
Last month, a federal appeals court upheld a lower-court ruling that allowed the deal to go through.