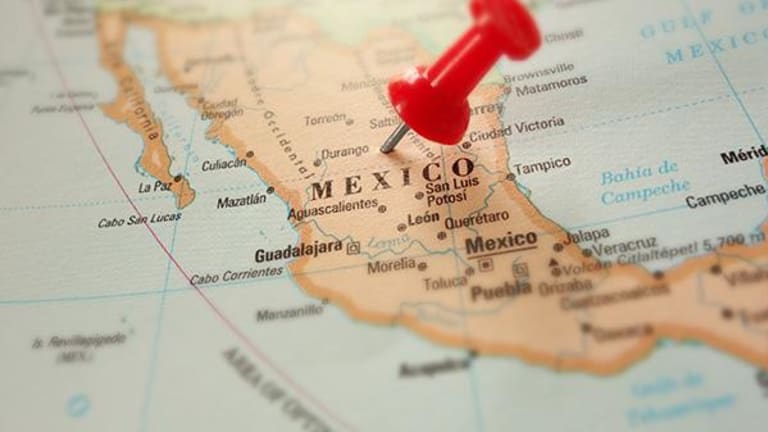 House Border Tax Plan Could Make Travel Abroad Cheaper for Americans
The currency theory behind House Republicans' tax plan could make your next trip abroad less expensive.
The currency theory behind House Republicans' tax plan could make it cheaper for Americans to travel abroad.
The border adjustment tax has been cause for consternation on Capitol Hill and in corporate America. Part of the "Better Way" blueprint put forth by House Speaker Paul Ryan and Ways & Means Committee Chairman Kevin McCarthy, the measure that taxes imports and exempts exports, which some say would benefit some companies and while hurting others. But the architects and proponents of the plan say it would all even out in the end by fostering a stronger dollar.
The idea at the basis of the destination-based cash flow taxation (the formal name for the border adjustment tax) is that such a measure would essentially balance itself out through exchange rates.
Namely, should a 20% border adjustment tax like the one Congressional Republicans have proposed be enacted, the dollar's value would increase relative to foreign currencies to eliminate changes in price.
"The dollar-exchange rate would account for most of the pricing adjustment to the border adjustments so that there would not be significant changes in domestic wages or prices," said Alan Auerbach, a professor at the University of California, Berkeley whose research is at the basis of the House GOP's tax plan.
Foreign imports would cost the same, as would foreign exports, thanks to the power of economics, proponents of the measure say. Moreover, the dollar would appreciate in the lead-up to border adjustment's enactment.
"If you see it coming, the dollar is going to get there," said Kyle Pomerleau, director of federal projects at right-leaning think tank the Tax Foundation. "It gets priced in ahead of time."
Some, however, say the balancing-act logic behind border adjustment may not be so simple. Opponents argue it would adversely affect importers and result in higher prices for many consumers.
"In the short-run, for sure, there are winners and losers," said Steve Rosenthal, veteran tax attorney and senior fellow at the Urban-Brookings Tax Policy Center.
Companies that export a significant amount, such as Boeing (BA) - Get Boeing Company Report , Merck (MRK) - Get Merck & Co., Inc. (MRK) Report and Oracle (ORCL) - Get Oracle Corporation Report , have come out in favor of the measure, while companies that import -- including retailers J.C. Penney (JCP) - Get J. C. Penney Company, Inc. Report , Walgreen Boots Alliance (WAG) and Gap (GPS) - Get Gap, Inc. (GPS) Report -- staunchly oppose it.
Federal Reserve Chair Janet Yellen avoided a definitive response at hearings in front of the House and Senate in mid-February, though she acknowledged that there are no guarantees.
"The problem is there's great uncertainty about how in reality markets would really respond to these changes," she said at the House hearing, according to the Washington Examiner.
"A strong set of assumptions is needed to believe that markets would just fully offset those changes," she said. "It's very difficult to know just what would happen."
Many thing affect currency valuations far beyond border taxes.
"There's enough uncertainty there that this is not magic that exchange rates simply offset," Rosenthal said.
Pomerleau said even though he thinks currencies would shift with the border-adjustment tax, the measure would be trade-neutral even if they didn't.
"Domestic prices in the United States increase, so prices of domestic goods and domestic wages increase, thus equalizing the price of domestic goods and imports," he said.
To be sure, border adjustability is a long way from reality. President Trump hasn't definitively weighed in on the matter one way or the other, and the Senate isn't exactly loving it, either. South Carolina Republican Senator Lindsey Graham in an interview with CBS's "Face the Nation" on Sunday said the House tax plan "won't get 10 votes in the Senate."
But if it does make its way to the president's desk -- and if you believe, as many economists do, that it will lead to a stronger dollar -- you'll want to start planning your foreign destination vacation soon, because your dollars will go a long way in places like Mexico, Brazil and Europe.