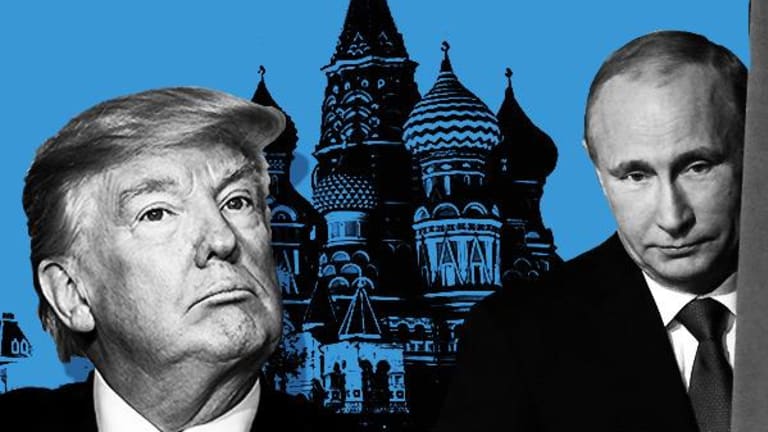 House and Senate Agree on Deal on Russian Sanctions
Deal bars president from easing sanctions on Russia
Members of the U.S. Senate and House of Representatives have reached an agreement on Russian sanction legislation, lawmakers said Saturday, a law that would give the U.S. Congress authority to check the president's actions on these sanctions.
Rep. Steny Hoyer (D., Md.) announced the deal Saturday saying "the legislation ensures that both the Majority and Minority are able to exercise our oversight role over the Administration's implementation of sanctions." The move follows rumors that President Trump was considering a rollback of sanctions imposed by the Obama administration.
Rep. Kevin McCarthy (R., Calif.) said in a Tweet about the deal that those that threaten the U.S. should take note "your actions have consequences."
In addition to Russia, the legislation also will affect Iran and seeks to hold each "accountable for their destabilizing actions around the world," according to Rep. Hoyer's statement.
It wasn't clear Saturday what changes had been made to the bill in order to gain bipartisan support.  Rep. Hoyer's statement only said that the changes "ensure effective and unified implementation among partners and make provisions more workable."
Earlier this week, The Hill reported that oil companies were concerned the Senate bill could prevent U.S. oil companies from drilling alongside Russian companies in some cases. The American Petroleum Institute was lobbying against provisions that could accidentally harm U.S. producers, The Hill said, but added that the firm's concerns had been met with openness from lawmakers.
API didn't respond to request for comment Saturday regarding whether this deal addresses its concerns. But CNN reported Friday that the agreement would make sure that a major pipeline used to transport oil through Russia wouldn't be affected.  
There are thousands U.S. companies that operate in Russia, including oil companies like Exxon Mobil (XOM) - Get Exxon Mobil Corporation Report  and Chevron (CVX) - Get Chevron Corporation Report , in addition to quintessential American companies like McDonald's (MCD) - Get McDonald's Corporation Report , Coca-Cola (KO) - Get Coca-Cola Company Report and Apple undefined . According to the U.S. Department of Commerce's International Trade Administration, trade between the U.S. and Russia totaled $20 billion in 2016 and investment of U.S. companies in Russia was $9 billion in 2015, the year most recently available.
Although meant to punish Russia, sanctions can affect companies in the U.S. This week it was announced that Exxon was fined $2 million for violating Ukraine-related sanctions while Secretary of State Rex Tillerson was still at the helm.
The legislation is expected to be presented on the House floor next week. After that, it will go to President Donald Trump for a signature.
A representative from the White House couldn't immediately be reached Saturday, but CNN reported that President Trump had lobbied for changes to the bill, which will bar him from easing Russian sanctions, but is expected to sign it.