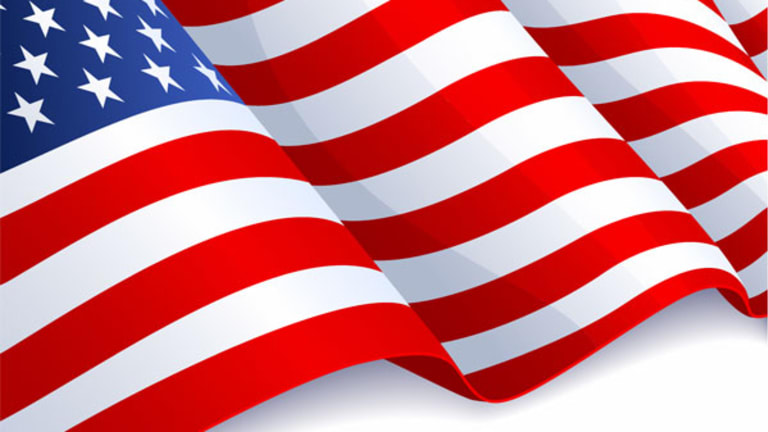 Publish date:
Helping Ron Paul 'Ketchup' in the Polls
W Ketchup, a conservative condiment company, is sweet on Paul and sour on Romney.
W Ketchup, a conservative condiment company, is sweet on Paul and sour on Romney.
BOSTON (
) -- Score one for Ron Paul as he tries to "ketchup" to Mitt Romney in GOP primaries.
As the Texas libertarian seeks the Republican nomination for president, he can add the makers of
W Ketchup
to his supporters. The brand offered its endorsement of Paul today -- a rare example of a product maker endorsing a political candidate.
W Ketchup, a conservative condiment company, is sweet on Ron Paul and sour on Mitt Romney.
W Ketchup was founded in 2004 "to offer Americans a choice of premium ketchup and to support traditional American values against the ascending peril of a European, collectivist ideology."
"The establishment has crowned Mitt Romney as the Republican nominee," the company says on its
. "His rhetoric has lulled Republicans into thinking he supports limited government, but his record reveals him to be one of the many moderates, both Democrat and Republican, who have brought this proud nation to the brink of bankruptcy and tyranny."
In the endorsement of Paul, company CEO Dan Oliver laments that "in the unlikely event Romney were to become president, nothing fundamental in Washington would change, just as no current policy would be fundamentally different if McCain had triumphed."
He points out that McCain's top four donors were
Merrill Lynch
,
Citigroup
(C) - Get Report
,
Morgan Stanley
(MS) - Get Report
and
Goldman Sachs
(GS) - Get Report
, while Romney's are Goldman Sachs,
Credit Suisse
(CS) - Get Report
, Morgan Stanley and
HIG Capital
.
"The corrupt politician/banker nexus has aligned with the establishment candidate in order to ensure their place at the trough," he adds. "Party affiliation serves only to identify to whom the lobbyists shall write their checks. Only one man currently running for national office has principles guided by the Constitution and understands the subtle interactions between the metastasis of government, Federal Reserve money printing, the collapse of moral standards and the erosion of our liberties."
In past political stands the company has urged the impeachment of President Barack Obama, opposed the nomination of Elena Kagan to the Supreme Court, applauded the "Tea Party's efforts to slay the leviathan" of government and for "Americans to defeat Obamacare by buying gold."
"Most companies are so paranoid about politics that usually they don't take a stand on anything, so all their marketing and advertising is just puppy dogs and apple pie and that kind of stuff," Oliver says. "But we think that a major culture war is going on in the U.S. and people identify with different sides of that ... The problem, if you are a major company like a Heinz, is you can't afford to alienate anyone, which means you can't believe in anything and you can't take a stand on anything." (The site also
that although it endorses, "Unlike other brands of ketchup, W Ketchup does not donate any money to politicians or political groups.")
"As a small company, we can attract quite a large customer base of people who might not otherwise care about our product," he adds. "We use it to attract customers, but if you are too big you can't do that because you just repel them."
Oliver, who describes Ketchup as a "quintessential American product," says his goal is to have a marketing strategy "the founding fathers would approve of."
The W in its brand name is a tribute to George Washington, although another famous "W" led to its creation.
"We were really founded when George W. Bush was running against
Massachusetts Democrat John Kerry, who was married to Teresa Heinz," Oliver says. "The whole premise was that people might want to buy ketchup but not support Heinz and the Kerry ticket. We were pretty much a political product from the beginning." (But references to Bush are about as hard to find on the company Web site as praise for Obama's health care reform law.)
"The funny thing was that it really was meant as a gag item," he adds. "We launched it during the campaign and intended to shut it down at the end of the campaign, but people kept buying the product. I think a reason is that the things we write about and stand for are much deeper than just, 'Rah ra h... go party... Republicans good, Democrats bad.' It's a philosophy. We definitely are more active during campaigns. People get more interested in politics and we sell more ketchup."
The following response was sent by Heinz after this story was initially published:
"As the world's favorite ketchup, Heinz Ketchup is beloved by millions of consumers, regardless of their political beliefs. There is no debate about that! H.J. Heinz Company is non-partisan in the presidential election, as we have been in the past. Contrary to false rumors that crop up every presidential election, Mrs. Teresa Heinz Kerry has no involvement whatsoever in the leadership or management of our company. H.J. Heinz Company is a public company and it is not a family-run enterprise. The Heinz family interest in the Heinz Company accounts for less than 4% of our more than 300 million shares outstanding. "
-- Written by Joe Mont in Boston.
>To contact the writer of this article, click here:
Joe Mont
.
>To follow the writer on Twitter, go to
.
>To submit a news tip, email:
.
RELATED STORIES:
>>Ron Paul Finds Support in Surprising Places
>>Romney's Immigration Battle Could Sink Him
>>Mitt Romney Pays 15% Income Tax Rate
Follow
TheStreet
on
and become a fan on