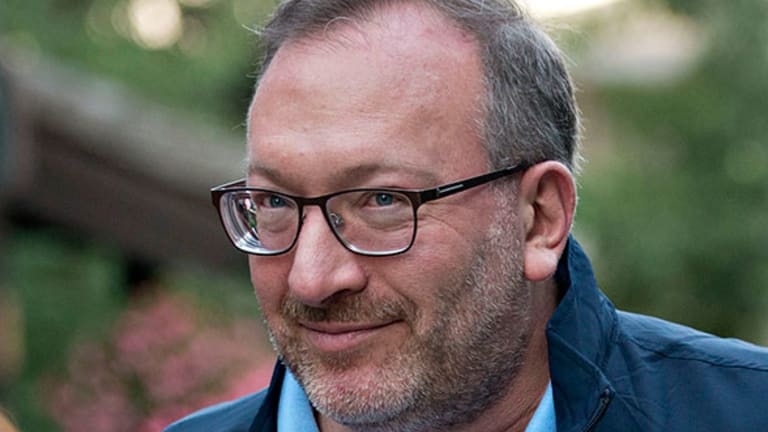 Hedge Fund Billionaire Seth Klarman Backs Clinton, Calling Trump 'Shockingly Unacceptable'
Billionaire hedge fund manager Seth Klarman is lining up behind Hillary Clinton, slamming Donald Trump in the process.
Billionaire hedge fund manager Seth Klarman is lining up behind Hillary Clinton.
The Baupost Group CEO told Reutersin an email Wednesday that he is throwing his efforts behind the former secretary of state's candidacy for the presidency, calling comments by her rival, Republican nominee Donald Trump, "shockingly unacceptable."
"His words and actions over the last several days are so shockingly unacceptable in our diverse and democratic society that it is simply unthinkable that Donald Trump could become our president," said the billionaire, who is not a Republican but has supported GOP candidates in the past. "I will continue to find ways to support Hillary Clinton and defeat Donald Trump."
Klarman, who according to Forbes has a net worth of $1.35 billion, appears to have especially taken issue with Trump's remarks in Ohio earlier this week that he thinks the election could be rigged. He called the statement "particularly dangerous" and said Trump is "completely unqualified for the highest office in the land."
The billionaire has given $5,400 to Clinton's campaign this election cycle, but the former first lady appears not to have been his first candidate of choice. According to campaign finance website OpenSecrets, he has made donations to GOP presidential contenders Carly Fiorina, Marco Rubio, Lindsey Graham and Chris Christie and to super PACs backing Christie, Rubio and Jeb Bush. He has also given money to New Hampshire Senator Kelly Ayotte and Speaker of the House Paul Ryan, both of whom Trump took swipes at in an interview this week with The Washington Post, and to Illinois Senator Mark Kirk, who spoke out against Trump as "too bigoted and racist" to be president in June. All are Republicans.
As Reuters notes, Klarman is registered as an independent voter in Massachusetts and has given funds to Democrats this election cycle and in the past, including New York Representative Steve Israel and New Jersey Senator Cory Booker.
Klarman isn't the only billionaire to take on Trump this week. Berkshire Hathaway  (BRK.A) - Get Report (BRK.B) - Get Report head Warren Buffett challenged the candidate to release his tax returns Monday, and Hewlett Packard Enterprise's (HPE) - Get Report Meg Whitman announced she would be supporting Clinton late Tuesday night.