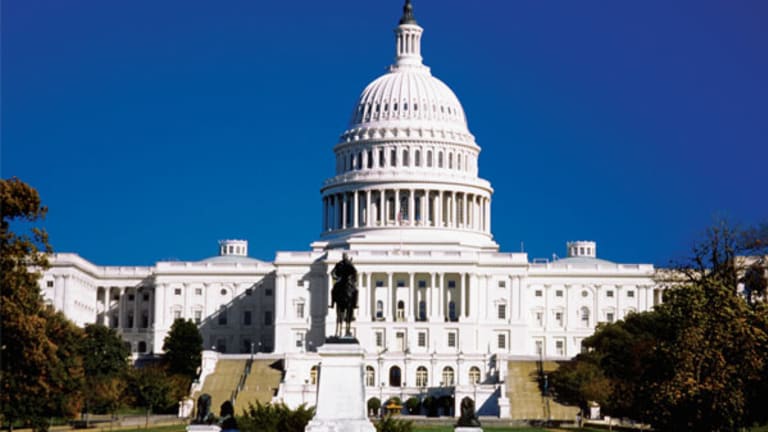 Health-Care Reform Clears Hurdle
Democrats and Republicans are closer than they've ever been, having worked out key compromises.
Democrats and Republicans are closer than they've ever been, having worked out key compromises.
Washington, D.C. (
) -- Health reform is gathering pace as legislators bridge their differences.
A potential two-pronged solution to a so-called public option is emerging: set up a private insurance plan exchange and broaden Medicare. Senate majority leader Harry Reid said last night that a general agreement had been reached.
The plans involve Sen. Ben Nelson (D-Neb.) and, in this case, he is appearing to be a moderator rather than the activist he had been, particularly for his abortion amendment proposal. The private insurance concept has attracted some support from Sen. Olympia Snowe (R-Maine). Her vote could act as the tipping point for the legislation if Democrats try to force the issue through and block a filibuster attempt by Republicans. Reid wouldn't provide details of the agreement until it's priced by the Congressional Budget Office, according to reports.
The Medicare plan, which would be expensive, would be used by those who can't obtain insurance elsewhere, according to the Wall Street Journal. The private insurance plan would resemble that offered to federal employees -- there's some government oversight but the administration is private. Those scenarios could satisfy both Democrats and Republicans.
WellPoint
(WLP)
, a dominant insurer in 11 states, already boasts some of the widest profit margins in the business. It's probably best placed to take advantage of a private option, where it would compete with
UnitedHealth Group
(UNH) - Get Report
.
It's not clear how guaranteed health care would fit into those complementary proposals. If a person is guaranteed coverage at a community rate -- everyone is charged the same price regardless of age or health -- is there a need for the Medicare Plus plan? As with all discussions and proposals, there's a lot of talking yet to be done before anything is agreed upon.
The climate of the discussions appears to be changing. Republicans are still threatening a filibuster, but, at the same time, are also engaged in the debate over the minutiae. If abortion issues could be resolved, the chances of serious health reform being approved in early 2010 would be on course.
-- Reported by Gavin Magor in Jupiter, Fla.
Gavin Magor is the senior analyst responsible for assigning financial-strength ratings to insurance companies. He conducts industry analysis and supports consumer products. Magor has more than 22 years of international experience in operations and credit-risk management, commercial lending and analysis. His experience includes international assignments in Sweden, Mexico, Brazil and the U.S. He holds a master's degree in business administration from The Open University in the U.K.