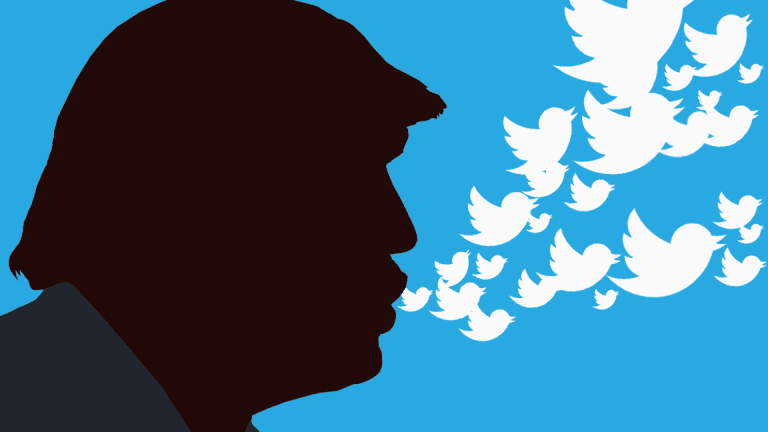 U.S. Government Shutdown Begins -- Trump Rips Democrats on Twitter
Lawmakers couldn't reach an agreement on whether to keep the government open.
The government shutdown is here. 
Senate Majority Leader Mitch McConnell scheduled a pivotal procedural vote Friday at 10:00 p.m. EST. Said vote failed 50 to 49. The measure required 60 votes to pass. The government shutdown officially went into effect at midnight, setting off a host of angry tweets from lawmakers ... and the President. 
The House of Representatives had voted Thursday night to avert a shutdown, sending the bill on to the Senate. 
Earlier Friday, Sen. Chuck Schumer, Democrat of New York, met with President Donald Trump at the White House to try to resolve the impasse.
"We had a long and detailed meeting," Schumer told reporters. "We discussed all of the major outstanding issues. We made some progress, but we still have a good number of disagreements. The discussions will continue."
Equity markets rose today even amid uncertainty about whether the government would stay open, with the S&P 500, the Nasdaq and the Russell 2000 all closing at record highs. The last time the government shut down, for 16 days in 2013 during the Obama administration, the S&P 500 rose 3.1%, according to FactSet. That shutdown is estimated to have cost the U.S. economy $24 billion, according to Standard & Poor's.
"Failure by the president and Congress to pass a continuing resolution to keep the federal government is a huge fail, marking their inability to achieve the bare minimum in serving the American people," said Mark Hamrick, Bankrate.com's senior economic analyst, in an e-mail to TheStreet. "It hurts the economy and the many people who are directly or indirectly reliant on the government for their livelihoods. Even when short-term solutions are agreed to, the never-ending game of 'kick-the-can' does nothing to either inspire faith in government or address long-term problems."
National parks will remain open if the government shuts, the Department of Interior said Thursday.
"In the event of a shutdown, national parks will remain as accessible as possible while still following all applicable laws and procedures," Heather Swift, an Interior Department spokeswoman said in a statement.
Non-essential employees would be placed on "furlough." In previous shutdowns, everyone who stayed home was paid retroactively after an agreement was reached in Washington.
Military personnel will be expected to work during a shutdown, though they may not get paid.
"The military will still go to work; they will not get paid," Director of the Office of Management and Budget Mick Mulvaney told reporters Friday morning, Time reported. "The border will still be patrolled; they will not get paid. Folks will still be fighting the fires out West; they will not get paid."
In addition, many civilian Department of Defense employees would not be working during a shutdown, including instructors at military academies and maintenance contractors.
Government institutions such the National Institutes of Health will not be able to take on any new patients or begin any new clinical trials.
The Internal Revenue Service would be forced to furlough about 56% of its workforce, according to the U.S. Treasury, just as that workforce is needed to reckon with the new tax laws, the Washington Post reported. That includes IRS attorneys issuing new guidelines to resolve legal questions raised by the new legislation, updating IRS software for processing tax forms and staffing call centers to answer questions from taxpayers. It's likely that some income tax refunds could be delayed.
Special counsel Robert Mueller's team would continue to operate, a Justice Department spokesperson told CNN. Members of Congress are also considered essential employees and would continue to be paid.
At the peak of the 2013 government shutdown under President Obama, about 850,000 employees were furloughed per day, according to the Office of Management and Budget.
Social Security, air traffic control and the Transportation Security Administration are regarded as essential services and would continue to be funded even if some employees of those agencies are not. The Postal Service would remain open.
Washington D.C. Mayor Muriel Bowser said services in the city would continue, unlike during the 2013 shutdown, when trash pickup was halted. The District's funding is overseen by the Federal government.
"I've called on my agencies, where we are able, to step in for the federal government," she said during the press conference, as reported by CNN. "The National Mall is operated by the National Park Service and there are many other National Service Park properties throughout Washington, DC ... we will step in and ensure litter and trash are picked up along the National Mall to keep nation's front yard clean of debris."
-Brian Sozzi contributed to this story. 
TheStreet's Executive Editor Brian Sozzi and Sr. Correspondent Scott Gamm discuss on Morning Jolt why investors have ignored threats of a government shutdown. 
More of What's Trending on TheStreet: