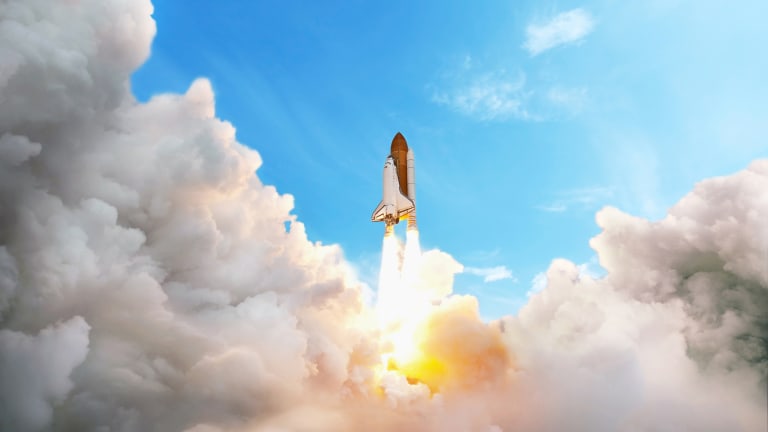 GOP Tax Bill Hits Procedural Snag, House Has to Vote Again
The tax bill - whose prospects have helped drive equity markets to records - passes its first Congressional hurdle.
The House of Representatives passed a Republican-led tax bill whose benefits for corporations and wealthy Americans have helped drive U.S. equity markets to records in recent days, but the vote will have to be repeated because of a procedural snag pointed out by Senate rule-makers.
The hold-up has to do with the tax treatment of certain so-called 529 plans that allow parents to save for college, and the treatment of endowment income for certain colleges and universities. It wasn't clear what the exact issues encompass.
The vote was 227 to 203, with no Democrats supporting the bill and 12 Republicans opposed. 
The bill, which will add at least $1 trillion to the federal debt, will be voted on in the Senate tonight, Senate Majority Leader Mitch McConnell said. Passage in the Senate is regarded as likely after two prominent Republican senators, Bob Corker of Tennessee and Susan Collins of Maine, said they would vote for the measure. 
President Donald Trump is prepared to sign the bill at the earliest opportunity, giving his administration its first major legislative victory after almost 11 months in office.
Stocks fell slightly. The Dow Jones Industrial Average, which has reached 70 closing records in trading this year, slipped 0.15% to 24,755.85. The S&P 500 dropped 0.24% and the Nasdaq declined 0.44%.
The bill reduces the corporate tax rate to 21 percent from 35 percent. Industries expected to benefit from the bill include automakers, banks and oil and gas producers. Health care companies may suffer because the bill eliminates a mandate under the Affordable Care Act that Americans have to have health insurance or pay a penalty. 
The bill will lower taxes for most Americans in 2018, according to the Tax Policy Center. Taxpayers earning less than $25,000 would receive an average tax cut of $60, the center found. Those earning between $49,000 and $86,000 would get an average cut of about $900; those earning between $308,000 and $733,000 would receive an average cut of $13,500; and those earning more than $733,000 would receive an average cut of $51,000.
"Overall, the business community is very pleased with the bill," Neil Bradley, chief policy officer at the U.S. Chamber of Commerce, told The Wall Street Journal.
People in high property-tax states will likely suffer from the bill, which caps deductions for state and local taxes and property taxes at $10,000. That deduction was worth an average of $24,900 to Manhattan residents and $17,000 to those living in Marin County, Calif., across the bay from San Francisco, according to 2014 IRS data compiled by the Tax Foundation and reported by Politico. It also eliminates tax breaks for such things as refinancing municipal bonds, building charter schools, subsidizing bike commutes and rehabilitating old buildings.
The process by which the bill was prepared has drawn criticism from Democrats who were not consulted about its terms. Republicans held no hearings, consulted no expert witnesses and failed to get the measure scored by the Congressional Budget Office. Sen. John McCain of Arizona, who has complained about the lack of regular order in the GOP's process to get the bill passed, is gravely ill with brain cancer and won't be in Washington for a vote.
That reduces the Republican majority in the Senate to 51-48, meaning the GOP can suffer no more than one defecting senator. Vice President Mike Pence cancelled a trip to the Middle East so he can be in Washington to break a tie vote in the Senate, if needed.
Corker, who earlier had said he wouldn't vote for a bill which added to the nation's debt, changed his mind after a late addition to the bill which benefits people with large real estate holdings, including he and Trump. Corker said that he is voting for the bill because his view is that the tax cuts are worth putting his fiscal principles aside.
"We're very happy with his final position," Bradley Jackson, the president of Tennessee's Chamber of Commerce, told The New York Times.
More of What's Trending on TheStreet: