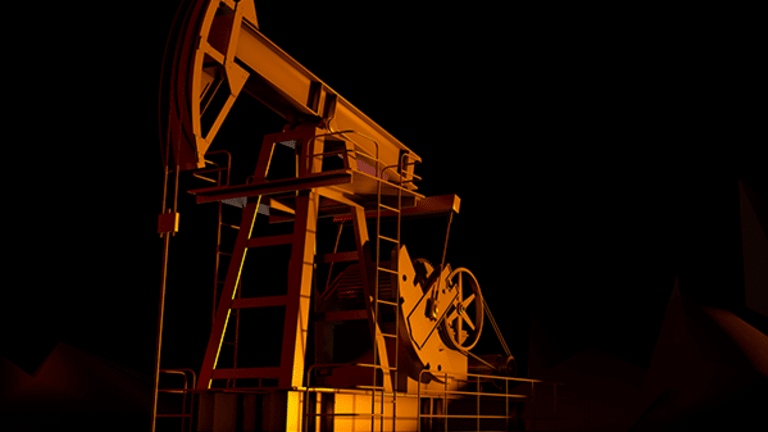 GOP Moves to Axe SEC Rule Requiring Oil and Gas Companies to Disclose Foreign Payments
Congressional Republicans are moving to deliver what could be a major victory for American oil, gas and mining companies in rolling back a rule on foreign payment disclosures.
This story has been updated from when it was first published at 5:10 p.m. Monday to include comments from Senators Inhofe and Waters.
Congressional Republicans are moving to deliver what could be a major victory for American oil, gas and mining companies in rolling back a rule on foreign payment disclosures.
Representative Bill Huizenga on Monday introduced a resolution to nullify the Securities and Exchange Commission'sresource extraction rule. Mandated under Dodd-Frank and finalized in June 2016, the rule requires companies to disclose payments made to foreign governments for rights to commercially develop oil, natural gas or minerals and has faced fierce resistance by industry leaders. Senator Jim Inhofe is spearheading the cause in the Senate.
"The SEC's proposed rule surrounding resource extraction pursuant to section 1504 of Dodd-Frank fails the agency's core mission on multiple fronts," said Huizenga, chairman of the Financial Services Capital Markets subcommittee, in a statement. He criticized the rule as "overly burdensome" and one that "puts U.S. companies at a competitive disadvantage, and fails to provide investors with useful information."
Inhofe said in a statement that removing the rule would "right the ship and put U.S. companies back on a level playing field."
Representative Maxine Waters, a California Democrat and ranking member of the House Committee on Financial Services, slammed the maneuver in a statement as an example of "the compulsive Republican Party" taking the "first step in repealing the hard work of Democrats to make companies more accountable to American taxpayers."
She also tied the resolution in with the Trump administration's likely incoming Secretary of State, Rex Tillerson, who is the CEO of Exxon Mobil  (XOM) - Get Free Report  and has been questioned over his ties to Russian President Vladimir Putin. "This is clearly another conflict of interest on account of Trump and his cronies," she said.
The resolution is one of three rules that target the mining and fossil fuel industries under the Congressional Review Act, a 1996 law that allows Congress to review and potentially overrule new federal regulations.
The resource extraction rule has been controversial since it was mandated in 2010 -- hence why it took six years for it to be finalized.
Lobbying group the American Petroleum Institute sued the SEC in 2012 over the original version of the rule and was successful, requiring the SEC to rewrite the rule. Nonprofit group Oxfam America subsequently sued the SEC over its delay in finalizing the rule and slammed Huizenga over his resolution to repeal the rule.
Exxon , Chevron (CXW) - Get Free Report and the National Mining Association were among the dozens of entities to submit comments opposing the rule to the SEC. Billionaire investor George Soros submitted comments in support of it.
Transparency is at the heart of the debate over the rule, a finalized version of which was released in 2016 and would require compliance by 2018.
The rule's proponents say it deters bribery and curbs corruption by making companies disclose payments to foreign governments -- including taxes, royalties, dividends and fees -- of over $100,000 on a per-project basis. They also argue that it is good for investors.
"It's valuable to investors on Wall Street who are making important decisions about the companies that they have investments in," said Ian Gary, director of accountable development finance at Oxfam.
He said investors with assets under management of more than $10 trillion made comments to the SEC in support of the rule.
Proponents also note similar rules have been put in place in other parts of the world, including the European Union. Reporting is already underway in four countries -- the United Kingdom, France, Norway and Canada -- resulting in the disclosure of $150 billion in payments to governments in more than 100 countries, said Joseph Williams, senior advocacy officer at the Natural Resource Governance Institute in the U.K.
Among companies reporting payments under foreign rules are a number of big names in oil, gas and mining, including BP (BP) - Get Free Report and Royal Dutch Shell (RDS.A) , as well as Russian companies Rosneft and Gazprom.
If the SEC rule were to stay in place in the United States, it would affect all companies traded publicly in the United States, not just U.S.-based companies, meaning Exxon and Chevron would have to report, as would Brazil's Petrobras (PBR) - Get Free Report and China's CNOOC (CEO) - Get Free Report .
Those who oppose the disclosure rule say it puts publicly traded companies in the U.S. at an unfair advantage against private companies and public companies not traded here.
"The rule came out far stricter than most companies view as practicable, and for that reason, they've been contesting it," said Kevin Book, managing director at research firm ClearView Energy Partners. "There are concerns about competitive disadvantage as a result of the granularity of the scrutiny."
In its comment letter to the SEC, the API argued the rule would cost American businesses billions of dollars. The SEC estimated upfront costs for $55 million to $575 million for the 425 companies that are potentially covered by the rule and whose total assets approach $3 trillion, reports Congressional Quarterly.
API spokeswoman Brooke Sammon in an emailed statement Monday said the rule "undermines global payment transparency efforts and fails American businesses through eroding their ability to grow and compete for new resources."
She commended the House plan to repeal the rule as a "needed step by Congress to establish sensible regulations that balance increasing transparency without diminishing our industry's competitive advantage and fundamentally harming American jobs."
House Majority Leader Kevin McCarthy in a Wall Street Journalop-ed last week said the GOP will "take the ax" to the rule.
Speaking from the Senate floor Monday, Inhofe, an Oklahoma Republican, argued the rule "leaves the United States' companies with the choice of complying with the U.S. laws or the foreign laws of other countries," putting them in an "impossible position."
Passing the resolution will require simple majorities in the Senate and the House. Book said he would expect it to make its way to President Trump's desk by the beginning of the second quarter.
"There's a lot of long, painful alternatives [to removing the rule], but this is the most expeditious by far," he said.