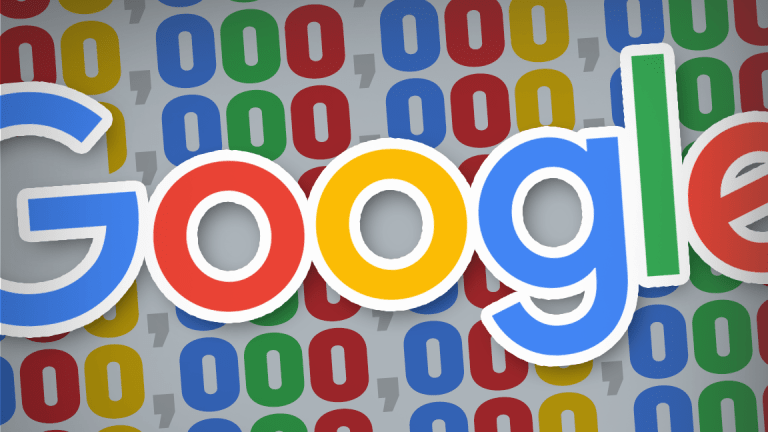 Publish date:
Google to Face EU Antitrust Fine of Up to $11 Billion
Two letters are becoming a problem for Alphabet, Inc. (GOOG) — E.U.
Two letters are becoming a problem for Alphabet, Inc. (GOOG) — E.U.
Two letters are becoming a problem for Alphabet Inc. ( (GOOG) - Get Report ) -- "E" and "U."
The European Union plans to fine Google's parent company as much as $11 billion for antitrust violations next month, the Financial Times reported Thursday. The fine, which is in response to charges that Google's Android mobile operating system unfairly favors the company's apps over competitors', would be the second fine the company has faced from European Commissioner for Competition Margrethe Vestager in two years.
"The commission's case is based on the idea that Android doesn't compete with Apple's iOS,"Google general counsel Kent Walker said in a statement.  "We don't see it that way. We don't think Apple does either. Or phonemakers. Or developers. Or users." Android is used by 80 percent of the world's smartphones.
European Commission spokesman for competition Ricardo Cardoso declined to comment, but said in an email, "our investigation is ongoing," regarding its determination of the size of the fine. Google declined to comment further.
If given the maximum fine, Alphabet would have to pay Brussels 10 percent of Alphabet's global revenue in what would be the most significant regulatory action Google has faced in its 20-year history.
Alphabet paid the E.U. a €2.42 billion ($2.73 billion) antitrust fine in 2017 after being accused of using its dominance in online search to illegally promote its comparative shopping service at the end of a seven year investigation. The company disputed those charges as well, and did not see any significant changes to its business.
The European Commission is also currently investigating Google for unjustly banning competitors from websites that use its search bar and advertising service. Vestager has showed no signs of backing down.
"What Google has done is illegal under EU antitrust rules," Vestager said in a statement. "It has denied other companies the chance to compete on the merits and to innovate. And most importantly, it has denied European consumers the benefits of competition, genuine choice of services and innovation."
Alphabet fell $16.81, or 1.5%, to $1,130.14 in morning trading on the Nasdaq stock exchange.