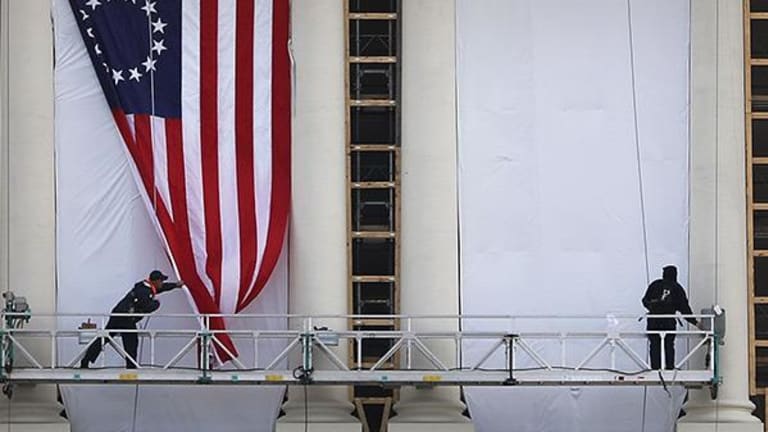 Goldman Sachs Exec James Donovan Pulls Out of White House Nomination
A Goldman Sachs executive expected to join the Trump administration has pulled out of the running.
A Goldman Sachs (GS) executive expected to join Donald Trump's Treasury Department has decided not to take the job.
James Donovan, managing director at Goldman Sachs and adjunct professor at the University of Virginia School of Law, pulled out as President Trump's nominee to the Treasury Department, Politico reported. The White House submitted his nomination to serve as Deputy Treasury Secretary under fellow Goldman alum Steven Mnuchin on Tuesday. Donovan was first reported to be in the running for an administration position in March.
"Secretary Mnuchin offers Jim his support and friendship as he focuses his attention on his family," Tony Sayegh, assistant secretary of public affairs at Treasury, said in a statement. "Jim has been an enormous asset to the department helping recruit and fill many of the senior jobs at Treasury. The Secretary appreciates Jim's continued support of the President and his administration."
Donovan in a statement to Politico said he he wants to focus on his family. "I hope to be able to serve this administration in the future and fully support President Trump and Secretary Steven Mnuchin's ongoing work to reform the tax system and grow the U.S. economy," he said.
Donovan was a fundraiser for Mitt Romney's 2012 campaign and raised money for for and advised Jeb Bush in 2016.
A Goldman spokeswoman did not immediately return request for comment.