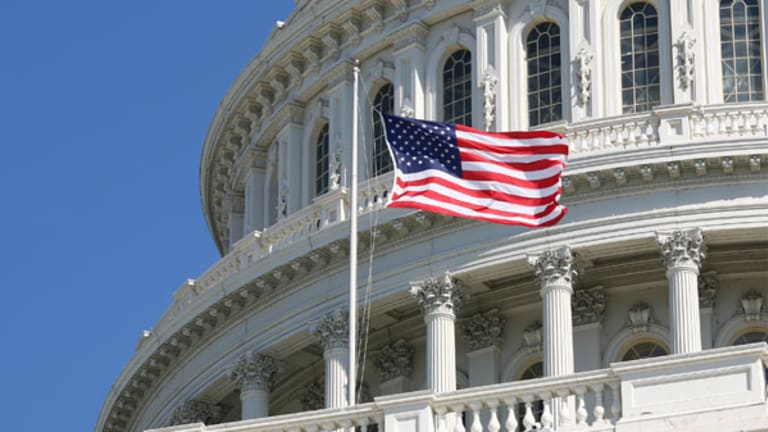 Gingrich's N.H. Union Leader Endorsement Likely Won't Slow Romney
The reality is that the New Hampshire <I>Union Leader's</I> endorsement of Newt Gingrich likely won't halt Mitt Romney's charge.
NEW YORK (
) -- The
Union Leader
of New Hampshire's endorsement of Newt Gingrich is seen as a conservative rubber-stamp approval of the former House speaker, but the reality is that the newspaper's support likely won't halt Mitt Romney's charge.
The impact of Sunday's
front page editorial can be understood through two lenses: the New Hampshire primary race and the overall GOP nomination.
On the New Hampshire front, the
Union Leader's
endorsement won't do much to slow the Romney campaign's freight train of momentum in the Granite State.
Romney leads an average of
New Hampshire primary polls 36.8% to 18.5% against Gingrich, which is probably an insurmountable lead with six weeks to go.
Fergus Cullen, former New Hampshire Republican Party chairman, says that he doesn't think the
Union Leader's
endorsement will help Gingrich win the state's primary.
"To win, I don't think so. I continue to believe that Romney is in very strong position, his numbers and support have been very stable and steady throughout the whole year in the low 40s
percentages, and I think his support is solid," Cullen says.
It would take a Romney gaffe of epic proportions to relinquish the grass roots support the former Massachusetts governor has garnered through a massive ground campaign in the state.
The Union Leader's endorsement may benefit Gingrich nationally for the GOP nomination. As
Politico
points out, the traditionally conservative-supporting paper gives its approval as party activists have challenged Gingrich's stance on immigration.
"While the
Union Leader's
imprimatur isn't consequential enough on its own to winnow the field, it's an important milepost for anyone who hopes to emerge as the conservative alternative to Romney," Politico writes.
"The
Union Leader
endorsement is basically the Good Housekeeping Seal of Approval for conservatives," Cullen says. Cullen says the paper's approval could be hugely helpful for Gingrich to finish second in New Hampshire, which he says could be enough to make it a two-person race by the time the GOP reaches the South Carolina primary.
It will still take impressive resources for the Gingrich campaign to overcome its summer woes as Romney boasts far more money and a much more organized reach across the national battleground.
Former Democratic New Hampshire gubernatorial nominee Arnie Arnesen says that she views the
Union Leader's
Gingrich endorsement more as the local paper's ploy for national attention.
"They're looking for attention. ... Anybody else they could have endorsed would not have gotten them the kind of press that they're getting," Arnesen says. "What Newt has that appeals to them is that he's kind of in your face, he's abrupt, he takes no prisoners and facts are expendable -- sounds like the
Union Leader
."
Arnesen says that the New Hampshire primary hasn't been much of a race as she feels most of the candidates haven't shown up in the state. "It's all about how you perform at a debate, not how you perform in a living room," Arnesen says. She is referring to the historic nature of presidential primary campaigns in the Granite State, which in the past have often involved major candidates offering speeches to a small group of voters inside an individual's home.
The
Union Leader
has endorsed plenty of losers in the past: Steve Forbes in 2000, Pat Buchanan in 1996 and 1992, and even Ronald Reagan in 1976.
Though the 2012 endorsement likely won't win Gingrich the New Hampshire primary, it could be the pivotal swing the former House Speaker needed to convince the Republican base that he's a viable conservative and a sensible alternative to the candidate none of them love. But Gingrich's campaign will have to quickly mobilize enough money and grassroots support to have a distant shot at winning South Carolina, Florida and beyond.
-- Written by Joe Deaux in New York.
>Contact me here:
.
>Follow me on Twitter:
.