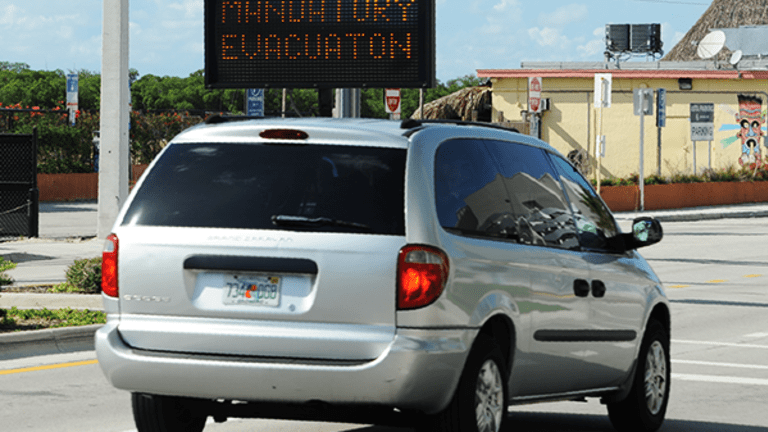 Gas Is Scarce and Expensive in Florida Ahead of Destructive Hurricane Irma
As mainland residents flee the path of Hurricane Irma, prices are up sharply in affected areas.
As nearly 7 million Florida residents flee the path of Hurricane Irma, gas is in short supply and prices have risen sharply.
The average price for regular gas in the state of Florida is $2.729, according to AAA data, up 5% from $2.601 the average last week. Prices are up about 20% from the August average of $2.281 and 24% from the average a year ago of $2.199.
Unsurprisingly, prices are even higher in areas in the storm's path. Miami's average price is $2.778, for example. 
According to fuel crowd-sourcing service GasBuddy, as of this morning, shortages were the worst in Miami and Fort Lauderdale, with 65% of gas stations there out of gas. A majority of gas stations in Gainsville (55%) and West Palm Beach (53%) also lacked gas. Even states north of Florida were affected, with 23% of gas stations in Savannah, Georgia, 21% in Augusta, Georgia, and 19% in Charleston, South Carolina out of fuel. 
The storm's quick moves have also complicated evacuation, with residents of Naples, Fla., caught off guard this afternoon. 
There's also rampant allegations of price gouging for fuel and other necessities.
More of What's Trending on TheStreet: