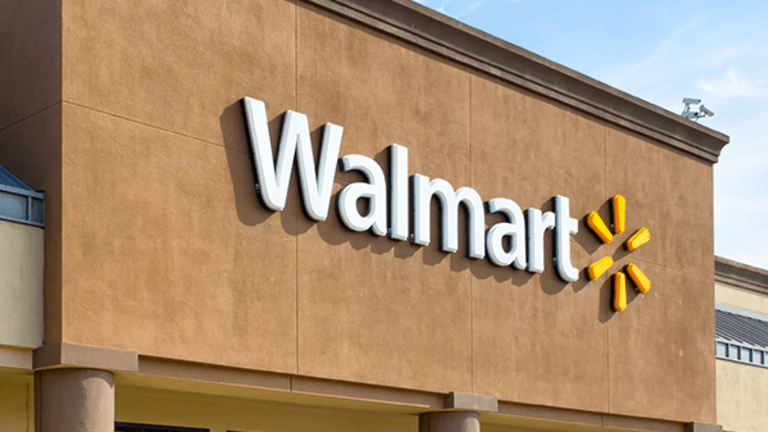 The border adjustment tax has generated fierce opposition among retailers, but one former executive says it could actually be the sector's saving grace.
Bill Simon, who served as president and CEO of Walmart's (WMT) - Get Walmart Inc. Report U.S. division from 2010 to 2014, said in a hearing before the House Ways and Means Committee on Tuesday that he supports the BAT tax, which taxes imports and exempts exports -- as long as it's implemented responsibly. And if it is, he said, it could be the help struggling retailers need.
"If we get the pieces right, we will see the rebirth of American manufacturing without severe negative impacts on important sectors like retail," he said.
The border adjustment tax, proposed in House Republicans' Better Way tax blueprint unveiled last summer as a way to raise $1 trillion in revenue, has generated fierce opposition among retailers. A group of CEOs representing companies such as AutoZone (AZO) - Get AutoZone, Inc. Report , J.C. Penney (JCP) - Get J. C. Penney Company, Inc. Report and Walgreens Boots Alliance (WAG) descended on Washington in February to express their concerns about the BAT to lawmakers, including the president. Hundreds of companies have joined Americans for Affordable Products, a coalition of firms opposing the BAT.
Target (TGT) - Get Target Corporation Report CEO Brian Cornell appeared alongside Simon at Tuesday's House hearing and issued a stern warning against the BAT. "Under the new border adjustment tax, American families -- your constituents -- would pay more so many multinational corporations can pay even less," he said.
Simon, who clarified at the outset he was representing himself and not an industry or corporation, argued that the BAT tax could actually help retailers if it boosts U.S. manufacturing enough to create jobs and boost the middle class.
"I don't want to ignore or bulldoze their concerns, because improperly implemented, it will be very, very hurtful for their industry and the consumer. But if we take the time to do the work and sit down in a group and iron out, lay out what it will look like, I think it will be very, very successful for U.S. manufacturing," he said. "Once the middle class jobs start to return to the country and the wage increases that would come with that, retail will start to see a resurgence and a period of growth."
The retail sector has fallen on tough times as of late, with once-big names such as Sears (SHLD) , Macy's (M) - Get Macy's Inc Report and J.C. Penney shuttering hordes of stores as they struggle to stay afloat. Sector job loss has accelerated as almost no firm seems immune.
"Right now, the wind is coming out of retail sales because the wind is coming out of the middle class," Simon said. "But if we can rebuild a middle class through a manufacturing base, retail, in the long-run -- and I know everybody's dead -- but in the long-run, we'll be better."
To be sure, there are a number of caveats to the border adjustment tax and Simon's argument. His theory assumes the BAT will be implemented slowly and not just as a 20% tax right away. It also assumes the retail sector will make changes to adjust.
Perhaps most importantly, Simon's case assumes the BAT will actually make it somewhere legislatively. Republican Senator Lindsey Graham in February joked the measure wouldn't get 10 votes in the Senate, and Treasury Secretary Steven Mnuchin in an interview Tuesday indicated the White House isn't exactly a fan.
"It doesn't create a level playing field," he said.