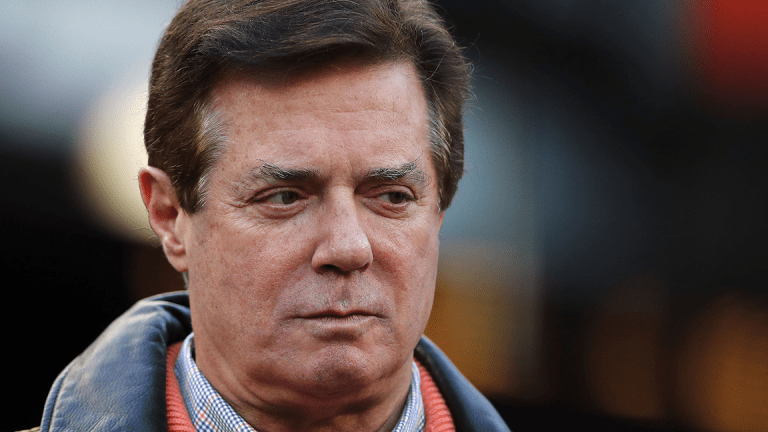 Former Trump Campaign Manager Manafort Sentenced to Nearly 4 Years in Prison
One-time high-flier still faces separate sentencing later this month for conspiracy against the United States.
Former Trump Campaign Manager Paul Manafort was sentenced in a Virginia court room Thursday to nearly 4 years in prison for bank and tax fraud.
He was also ordered to pay millions of dollars in restitution and a $50,000 fine.
The judge in the case said he would give Manafort 9 months credit for time already served. Manafort had faced up to 24 years in prison.
Manafort faces sentencing next week in Federal court in Washington D.C. in a separate case for conspiracy against the United States and conspiracy to obstruct justice.
Both cases grew out of Special Prosecutor Robert Mueller's investigation of possible collusion between the Trump campaign and Russian agents.
Manafort was Trump's campaign manager from June to August 2016.