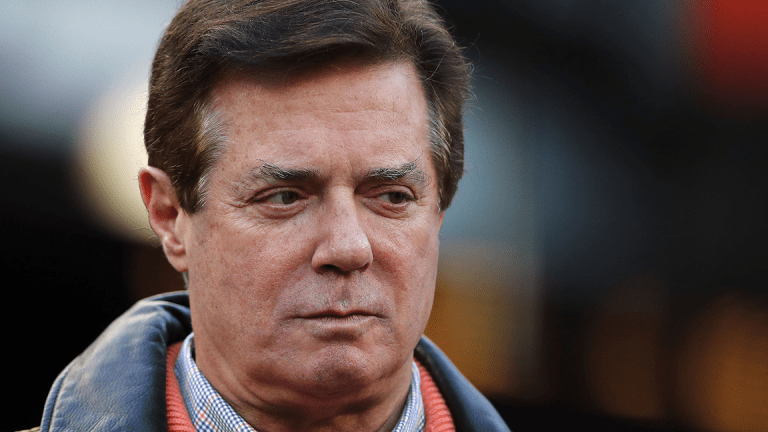 Former Trump Campaign Chairman Found Guilty of Tax and Bank Fraud: Reports
Paul Manafort found guilty on 8 counts in Federal trial.
Paul Manafort,  former chairman of Donald Trump's presidential campaign, was found guilty on eight counts of bank and tax fraud Tuesday, according to published reports.
Jurors in the trial in U.S. District Court in Virginia failed to reach a verdict on 10 other counts.
Manafort will face another trial later this year on charges related to special counsel Robert Mueller's investigation of Russian efforts to interfere in the 2016 campaign.
The verdict comes as Trump's former lawyer, Michael Cohen, has reportedly reached a plea agreement related to hush money payments made to women on behalf of Trump.