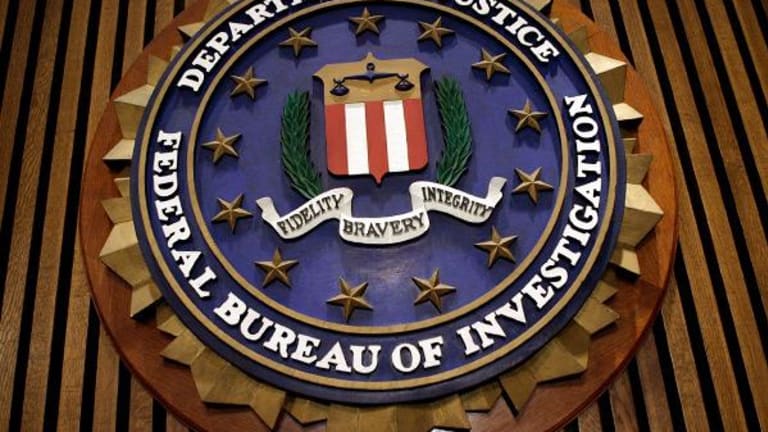 Futures Edge Up After DOJ Appoints Former FBI Director to Head Russia Probe
Futures markets were muted in response, but some strategists think worries will intensify.
The Justice Department late Wednesday appointed former FBI Director Robert S. Mueller to oversee its investigation into ties between Russia and the 2016 U.S. presidential election, but futures markets were muted in response. 
Just after 10 p.m. Eastern, Dow futures were up 0.10%, while S&P and Nasdaq futures were up 0.18% and 0.29%, respectively.
Gold was up 0.08%, to 1,259, while crude pulled back from earlier gains to edge down 0.37%.
In Asia, markets were mixed to lower. The Nikkei was down 1.82%, Shanghai was off 0.22%, and the Hang Seng was down 0.54%.
On Wednesday, the S&P finished down 1.8%, the Dow Jones Industrial Average fell 1.8%, or 372 points, and the Nasdaq slid 2.6%. The S&P 500's loss was the worst since Sept. 9.
With Mueller's appointment, "odds are the uncertainty noted by the move in the VIX will continue as investors question the timing of Trump's tax reform and other stimulative measures," said Chris Versace, who writes for TheStreet.com's Trifecta Stocks. "While we expect a modest inventory-led rebound in GDP for the current quarter, with Congress holding just 43 session days in May, June and July, we suspect timing expectations will soon shift to 1Q 2018 being the soonest that team Trump is able to get those measures into action."
Add in the November elections, Versace said in email comments, and "odds are GDP expectations that were built on the Trump Trade will need to be revised lower, which in turn should lead investors to recalculate earnings expectations for the S&P 500. We see this resulting in the market giving back more of its Trump-inspired gains, but for us that means opportunity to put capital to work."
Peter Tchir, a contributor to TheStreet's Income Seeker newsletter, said Wednesday's market moves "were just the weakness we've been waiting for," and that news of Mueller's appointment will likely intensify concerns about whether Trump's pro-market and pro-business policies can get accomplished in a timely manner.
"While those concerns have been increasing over time, they seem to have boiled over Tuesday night and Wednesday, creating the first meaningful risk-off trade in some time," he said.
"While this dip seems likely to be bought, at least temporarily, I want to be patient. I want to wait and give markets an opportunity for the sense of risk to return and see how markets respond," Tchir said. "We are bouncing around on various headlines, but the underlying current is the much bigger question--is the pro-growth agenda still plausible?"
Deputy Attorney General Rod J. Rosenstein made the announcement on Wednesday, the same day that Wall Street watched the markets implode due to a series of reports surrounding Trump's dismissal of FBI director, James B. Comey.
Stocks tumbled in the wake of reports that the president asked Comey, while still FBI director, to stand down on an investigation into one of his top national security advisers. A widening scent of scandal out of the White House and growing rumblings of possible impeachment appear to have finally unnerved investors who up to now have largely turned a blind eye to turmoil in Washington.
Mueller served as the director of the FBI from 2001 to 2013.
This article was written by a staff member of TheStreet.