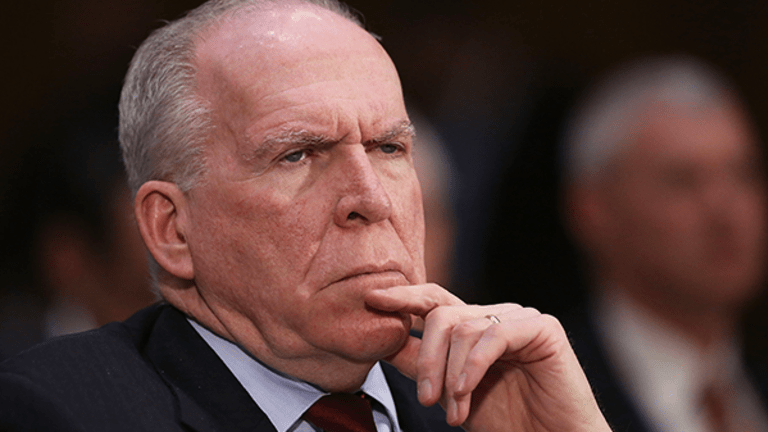 Former CIA Director Brennan: Russia 'Brazenly Interfered' with 2016 Presidential Election
Former CIA Director John Brennan testified in front of the House Intelligence Committee today to answer questions regarding Russia's involvement into the 2016 election.
Former CIA Director John Brennan appeared before the House Intelligence Committee today to answer questions related to Russia meddling into the 2016 election campaign.
Brennan was the CIA Director from March 8, 2013 to January 20, 2017. 
During his opening statement, Brennan contended that "it should be clear to everyone that Russia brazenly interfered in our 2016 Presidential election and process, and that they undertook these activities despite our strong protests and explicit warning that they do not do so."
He added that it had first become clear to him that Russia had been "engaged in a very aggressive and wide-ranging efforts to interfere with the key pillars of our democracy," last Summer.
Brennan then pulled together experts from the CSI, NSA, and FBI to "ensure that experts from key agencies had access to information relative to Russian actions."
He testified that he spoke with Alexander Bortnikov, the head of Russia's Federal Security Bureau (FSB), in August of last year and warned him of the consequences interfering with the U.S. election would have.
"I warned Mr. Bortnikov that if Russia pursued this course, it would destroy any near-term prospect for improved relations between Washington and Moscow and would undermine constructive engagement even on matters of mutual interest," Brennan said.
However, noted that Bortnikov had denied any wrong-doing.
Brennan concluded by reiterating his findings regarding Russia's interference.
"Russia's goal was to undermine public faith in the U.S. democratic process, denigrate Secretary Clinton and harm her electability and potential presidency and to help President Trump's election chances," Brennan asserted.