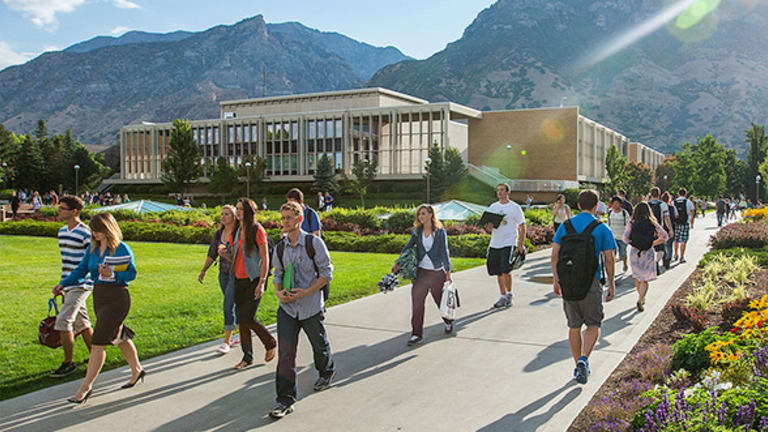 5 Things You Need to Know About Hawaii's New Preparations for Possible North Korea Attack
The Aloha State wants its residents to know what to do if North Korea launches a nuclear missile.
There are 4,590 miles between Honolulu and Pyongyang, North Korea, but Hawaii wants its residents to be prepared should the reclusive country launch a nuclear missile that could reach its shores, NBC reported.
Here are five things you need to know about Hawaii's new educational campaign aimed at teaching residents and visitors how to react in a nuclear threat.
Hawaii is more likely to be threatened by a hurricane or a tsunami than a nuclear weapon from North Korea. But the state is preparing for anything from the unpredictable country, just as it does for natural disasters.
A missile launched from North Korea could hit Hawaii in 12 to 20 minutes. The emergency management plan is based on what would happen if a 15-kiloton nuclear weapon detonated 1,000 feet above Honolulu.
Hawaii has a siren that will sound to signal residents the state is under attack. It's adding a new siren system as early as November.
North Korea's most recently tested intercontinental ballistic missile has a range of at least 3,500 miles and is believed to detonate in two stages. A missile with that range could hit Alaska.
Hawaii isn't the first U.S. state to take action in educating its people on the nuclear threat. California released educational pamphlets, videos and school curriculum through a series of community meetings in April. The theme of the campaign was "Get Inside. Stay Inside. Stay Tuned."
More of What's Trending on TheStreet:
Quiz: Which Company Makes Your Favorite Junk Food?