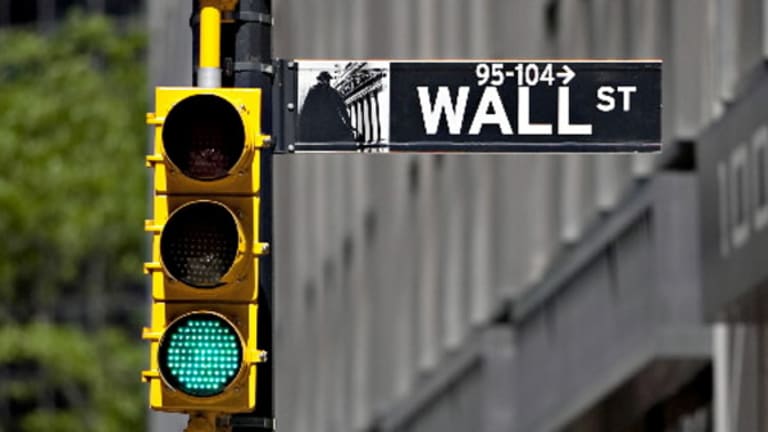 Financial Services Sector Is Spending Heavily in This Year's Elections
The financial sector had taken particular interest in this year's elections because its practices have been the subject of scrutiny.
The financial sector has been the leading contributor among 13 sectors in the previous six presidential elections dating to 1992. The sector tends to favor Republican candidates. 
This reflects financial services organizations' increasing interest in election outcomes and the rippling of the Supreme Court's controversial 2010 Citizens United decision that sanctioned unlimited political contributions by outside political groups. Regulation of the financial services sector has been a major campaign issue. Republicans tend to favor keeping the status quo or decreasing regulation, including the party's presidential nominee Donald Trump. 
As a result, Republicans have received the lion's share of the sector's largesse. 
This year, 62% of contributions (excluding outside/soft money) from the financial sector have gone to Republicans compared to just 37.9% to Democrats.  Except Venture Capital, every industry in the financial sector including commercial banks, securities/investment, hedge funds and real estate, have contributed more to Republicans than Democrats.
The financial services sector has so far contributed close to $637 million this year, according to the Center for Responsive Politics. 
The Citizens United ruling prohibits government from restricting contributions by non-profit groups -- and by extension -- for unions and for-profit organizations. 
Consider the three observations about political spending below:
1. Financial Sector Contributes to Outside Groups
Since 2010, the bulk of total contributions by the financial sector has been going to outside spending groups. The largest total has been in the 2016 election cycle. 
Outside money groups like Super PACs can accept unlimited contributions and are allowed to advocate for or against a candidate, a direct result of the 2010 Citizens United ruling. This year, the contribution by the sector is $309.41 million compared to just $17.9 million in 2010.
Renaissance Technologies gave $30.24 million to outside spending groups. Super-PACs like Priorities USA Action and Keep the Promise II received $9 million and $13.5 million, respectively from the investment management company.
The next biggest contributor in the sector, Elliott Management, gave 98% to Republicans with a sum of $15.25 million to outside spending groups.
100% contributions to Republicans, the contributions to outside spending groups have been around $15.25 million and $15.08 million correspondingly, for Wilks Brother and Starr Companies.
2. Financial Sector Spends Heavily on Lobbying
From 2010 to 2016, the financial sector spent close to $3.17 billion on lobbying. The industries in the financial sector tend to agree on issues like opposing taxes and excessive regulation of financial instruments. 
The sector spends more on lobbying than all but two of the other 13 major sectors. Within the sector, the insurance industry spends most heavily on lobbying. Insurance ranked only behind pharmaceuticals and health products among 80 industries in spending on lobbying, according to the Center for Responsive Politics. 
Insurance spends more on lobbying than in campaign contributions. The insurance industry contributed about $60 million in political contributions this year (65% to Republicans) and more than $75 million on lobbying.
3. Commercial Banks Quadruple Spending to Outside Groups
Commercial banks have contributed $28.84 million this year to federal candidates, committees, parties and outside money groups that support them.
According to the Center for Responsive Politics, of that amount, the groups spent $4.59 million on outside groups, about four times the amount in 2014.
Commercial Banks ranked among the top five lobbying industries in the financial sector in 2016 with lobbying expenditure of around $31 million. In other words, this industry spends more on lobbying than on campaign contributions.
This article is commentary by an independent contributor. At the time of publication, the author held no positions in the stocks mentioned.