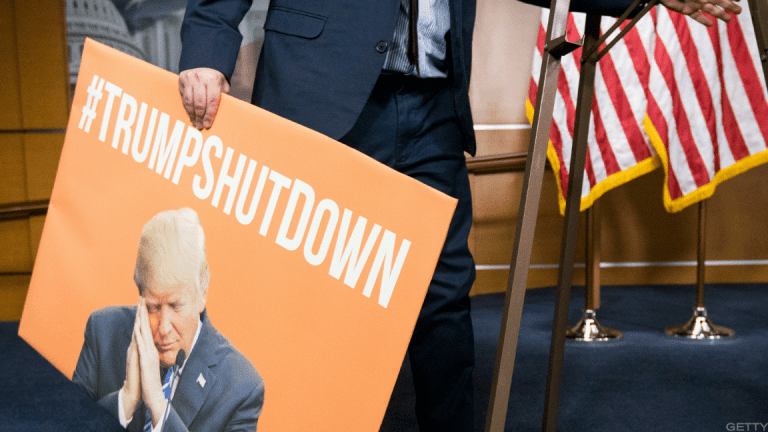 Ground Stop at LaGuardia Lifted, Delays Remain Due to Staff Shortages
The FAA says it is temporarily halting flights into New York's LaGuardia airport due to air traffic control staffing issues as a government shutdown extends into its second month.
The Federal Aviation Administration lifted a halt to arriving flights into New York's LaGuardia airport after air traffic control staffing issues from the government shutdown forced the temporary closure.
The halt stemmed from a shortage of workers at an air traffic control center in Washington. Flights at Washington's Reagan National, Newark's Liberty International and Philadelphia's International airport also were delayed on Friday.
The FAA is advising travelers to New York to check with their departure airport. Departures from Newark and Philadelphia are experiencing taxi delays of greater than 45 minutes, while arrivals are "experiencing airborne holding delays" greater than 45 minutes, according to an FAA website.
Arriving flights into LaGuardia are currently delayed an average of one hour, 26 minutes, according to the FAA website. 
Unions representing air traffic controllers, pilots and flight attendants have warned that the shutdown has created safety concerns for the nation's air travel system. Like many other federal employees, the controllers have been working without pay for more than a month.
"The President has been briefed and we are monitoring the ongoing delays at some airports,'' said Sarah Huckabee Sanders, the White House press secretary. "We are in regular contact with officials at the Department of Transportation and the FAA."
JetBlue Airways Corp.  (JBLU) - Get JetBlue Airways Corporation Report  CEO Robin Hayes said on Thursday that the U.S. aviation system was nearing a "tipping point" due to the partial government shutdown, which is in its 35th day.
On a conference call with investors, Hayes said the shutdown may cause delays, long lines and cancelled flights. The stock declined 0.8% on Friday.
Southwest Airlines Co.  (LUV) - Get Southwest Airlines Co. Report has lost $10 million to $15 million this month due the partial government shutdown, the company said Thursday.
Taken in context, the losses aren't large. Southwest reported $5.7 billion in revenue in the last three months of the year, slightly beating expectations. Shares of the low-cost airline were up 1% on Friday.
Southwest also said it has had to delay plans to start service from California to Hawaii because federal safety approvals are on hold.
"Our remaining work is currently suspended until the government reopens and the FAA is allowed to resume normal certification activities," Southwest said in its earnings release Thursday. "We are anxious for the government to resolve this shutdown so we can bring low fares and a boost to Hawaii's travel and tourism industry."
Delta Air Lines (DAL) - Get Delta Air Lines, Inc. Report  said it likely lost about $25 million in January with fewer government employees and contractors working as the shutdown enters its second month.