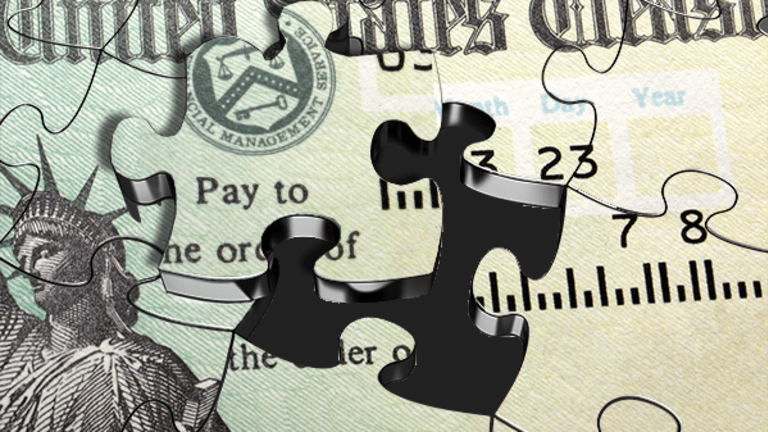 Executives, Lawmakers Agree Tax Reform Needed, Split on Details
Postponing tax reform because of political turmoil in Washington could jeopardize the recent gains in the stock market, an executive at a family-owned business told the House on Thursday.
Postponing tax reform because of political turmoil in Washington could jeopardize the recent gains in the stock market, an executive at a family-owned business told the House Ways and Means Committee today.
"Delay cannot happen," said Zachary Mottl, chief alignment officer at Illinois-based manufacturer Atlas Tool Works. "We saw what happened with the markets yesterday, because they're concerned we're not going to get things done here."
Mottl, along with executives from AT&T (T) - Get AT&T Inc. Report , Emerson Electric (EMR) - Get Emerson Electric Company Report and S&P Global (SPGI) - Get S&P Global Inc. Report  as well as a former Obama financial adviser, warned lawmakers on Thursday about the risks of delaying progress on tax legislation, even as President Trump and some of his associates face a Justice Department probe into their ties with Russia and renewed attention to health care pushes reform farther out onto the horizon.
"The cost of delay is also the cost of investment," said Douglas Peterson, president and CEO at S&P Global.
The remarks were made in response to a question from Representative Pat Tiberi (R-OH) on the costs of delaying tax legislation. The Ohio Republican warned against the perfect being the enemy of the good on the matter, using a phrase AT&T chief financial officer John Stephen later echoed in his own remarks.
Mottl, Peterson, Stephens and Emerson Electric CEO David Farr concurred delayed tax reform would be detrimental.
When it came time for Steven Rattner, the chairman of Willett Advisors LLC who steered the Obama administration through the auto crisis, to weigh in, Tiberi joked, "Don't ruin the picnic now."
Rattner, a Democrat, laughed and agreed that reforming the tax code sooner rather than later is important. But when responding to a question from Representative John Lewis (D-GA), he added an important caveat.
"Just as important as getting comprehensive tax reform, removing the loopholes and avoidance techniques both for individuals and for companies as well as getting the corporate tax system fixed, I think that it needs to be fair," he said.
The need for tax reform soon was a major theme of the hearing, even as the when, if and what are in flux.
House Speaker Paul Ryan told reporters at a briefing on Thursday that he is "confident" tax reform will happen in 2017. The Carlyle Group's David Rubenstein speaking at the SALT Conference in Las Vegas said he doesn't foresee tax reform coming any time soon, echoing an increasingly common belief on Wall Street and in corporate America that legislation won't arrive until 2018 or perhaps even later.
"The need for pro-growth tax reform is urgent," said Ways and Means Committee Chairman Kevin Brady (R-TX) at the outset of Thursday's hearing, noting that the committee has held roughly 40 such hearings on tax reform over the past several years. "Now is the time to be bold."
"We should reject ideology and work together to reform our tax system for the 21st century," said Ways and Means Committee Ranking Member Richard Neal (D-MA).
Thursday's hearing showed just how hard it will be to get competing business interests -- not to mention Republicans and Democrats -- on board with a tax plan.
Stephens in his prepared opening remarks called for the full expensing of capital investments, while Mottl advocated for the border adjustment tax, a measure the Trump administration is unlikely to support. Peterson discussed the way the international taxation system works, and Farr discussed the need for a territorial tax system and expensing.
Rattner criticized the one-page set of principles the White House unveiled in late April, noting it says nothing about raising money and pays little attention to the middle class.
"While the President's focus on tax reform is laudatory, his one-page plan includes far more detail on how the administration would cut taxes than on how it would pay for those reductions," he said. "Without adequate offsets, these tax cuts would drive up interest rates, the deficit and the federal debt."
He also panned the Trump administration's assertion that tax cuts will spur enough growth to make up for the increased deficit. "Treasury Secretary Steven Mnuchin believes that annual growth of 3% is attainable from the Trump plan," he said. "I know of no independent economist who thinks that is possible."
Mnuchin reiterated the 3% growth goal in testimony before the Senate Banking Committee on Thursday.
Stephens and Farr, who helm multi-billion-dollar companies, emphasized the importance of the health of small businesses to their operations while acknowledging their own firms are not the hardest hit by the corporate tax system in America. The executives also echoed Rattner's emphasis on wage growth and consumer demand in growing the economy beyond taxes.
"The question of investment in this country has to be viewed more holistically," Rattner said.