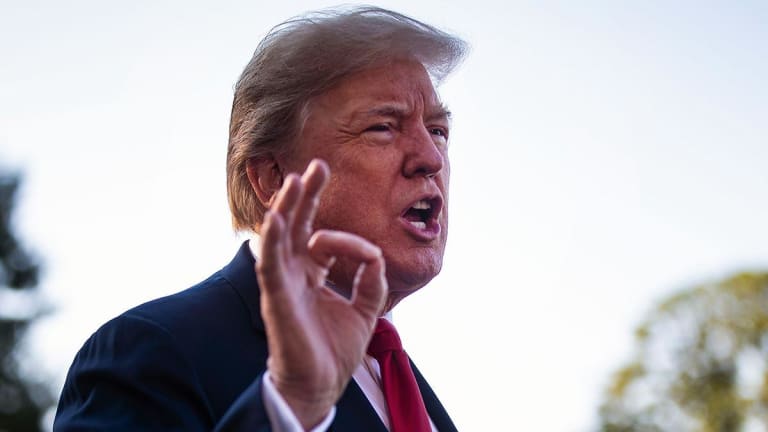 European Union Agrees to Lower Industrial Tariffs
The EU agrees to lower industrial tariffs after meeting with Donald Trump.
The European Union and U.S. have reached an agreement to reduce trade tariffs, President Trump and European Commission President Jean-Claude Juncker said at a joint press conference on Wednesday, July 25.
"My main intention was to come down to zero tariffs on industrial goods," said Juncker at the press conference in the Oval Office.
"If we team up, we can make our planet, a better, more secure place," said Trump, adding "This is why we agreed to work towards zero tariffs."
"The EU will start, almost immediately, to buy a lot of soybeans from our farmers in the U.S.," said Trump.
China has imposed tariffs on U.S. agricultural goods in retaliation for tariffs imposed by Trump earlier this year. Soybeans are among the largest U.S. agricultural exports.
The Dow Jones Industrial average rose sharply in the final minutes of trading after reports of the agreement began appearing.
"Today's agreement between President Trump and EC President Juncker serves as an example of how the trade negotiations can lead to a positive outcome and although the market hates uncertainty, it's important to realize that the removal of that uncertainty can allow the market to move higher," said Chris Zaccarelli, chief investment officer for Independent Advisor Alliance. 
"Today is just the first step,"  Zaccarelli added. "Going forward, negotiations with Mexico and Canada will be very important and the 800 pound gorilla in the room is China, which also serves as the Trump administration's most difficult challenge," he said 
Trump said that the EU is also interested in importing more liquefied natural gas.