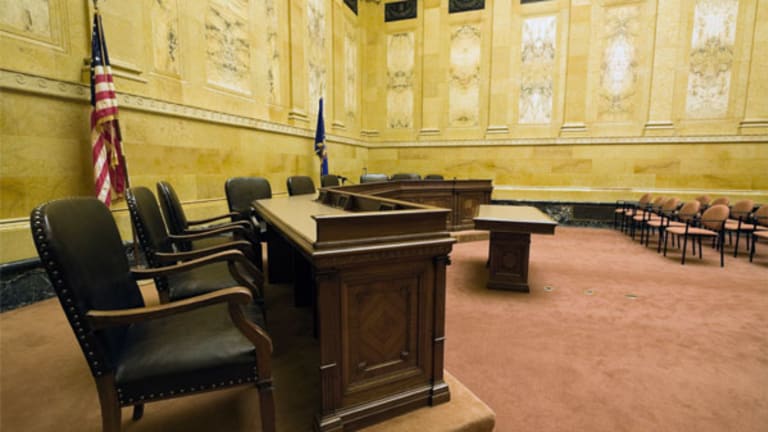 Enough Already, Christie's Not Running (or Is He?)
Another day, another insistence from New Jersey Gov. Chris Christie that he's not running for president.
NEW YORK (
) -- Another day, another insistence from New Jersey Gov. Chris Christie that he's not running for president.
Christie told supporters at the Ronald Reagan Presidential Library in Semi Valley, Calif., on Tuesday that he would not run for president, but he continued to make sweeping remarks about President Barack Obama's inaction and Congress' failure to compromise, which is often construed as candidate-like rhetoric.
"We watch a Congress at war with itself because they are unwilling to leave campaign-style politics at the Capitol's door," Christie said, according to
The Associated Press
. "The result is a debt-ceiling limitation debate that made our democracy appear as if we could no longer effectively govern ourselves."
Though Christie has been on the media's radar for months as a potential GOP candidate, the governor has not appeared in any of the major polls that have surveyed voter interest in the Republican primary race.
Alaska Gov. Sarah Palin and former New York City Mayor Rudy Giuliani -- both of whom have not confirmed or denied intentions to run in 2012 --
have been cited in numerous polls, and
both have earned slices of favor among potential Republican and Republican-leaning candidates in those polls. But Christie's absence from polls is likely because the governor has said "no" on multiple occasions:
>
It is uncertain as to what might happen if Christie joined the race. Romney already has had two fundraising quarters and Perry has had half of one. Romey and Perry, the two likely frontrunners, along with a host of other appealing candidates,
have had at least three occasions to snag national notoriety in the primary debates.
Even Christie's brother,
Todd, recently said that the governor had no intentions to run for the GOP nomination.
"If he's lying to me, I'll be as stunned as I've ever been in my life," Todd recently told
The Star-Ledger
of Newark, N.J. Todd is reportedly a well-connected Republican fundraiser.
-- Written by Joe Deaux in New York.
>To submit a news tip, send an email to: