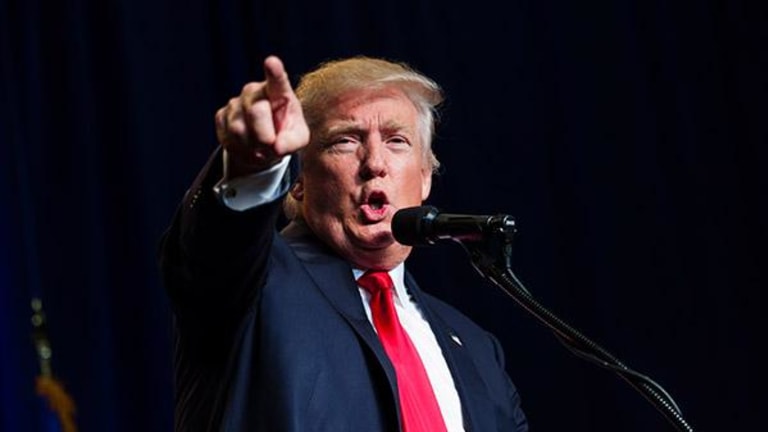 Electors Vote Trump Despite Efforts to Thwart White House Win
A contingent of voting-age adults chosen by state political parties meet to vote for U.S. president in what is usually a formality but this year came with fireworks.
A majority of the Electoral College—a contingent of adults chosen by their state political parties— on Monday officially cast their vote to elect President-elect Donald Trump.
According to reports Monday evening, Trump received 304 electoral votes to Hillary Clinton's 224, more than the 270 needed to elect him as the next president of the U.S. Six electors voted "faithlessly" for other candidates, costing Trump four votes and Clinton two. The number of electors is equal to the number of House and Senate lawmakers on Capitol Hill, in what has typically been a mere formality. This year, it came with fireworks as some Donald Trump opponents tried to thwart his election.
"I thank the American people for their overwhelming vote to elect me as their next President of the United States," Trump said in a statement Monday, Dec. 19.
At issue were some 538 electors who met in states—many in state capitals—around the U.S., who are charged with casting their votes based on the popular vote in their states in a move that is intended to replicate the Nov. 8 election results in each state. 
In previous presidential-election years the vote has run under the radar with electors all voting to approve their state's results from the presidential election. However, this year there has been a strong movement among critics of Trump to pressure Republican electors to cast their ballot for Democrat nominee Hillary Clinton instead. GOP electors say they have received thousands of letters urging them not to vote for Trump. 
In addition, a number of electors, including Christine Pelosi, the daughter of House Democratic Leader Nancy Pelosi, D-Calif., had sought a briefing from the Director of National Intelligence, James Clapper, about an ongoing Obama administration investigation regarding Russia attempting to promote Trump's candidacy. A request for comment by the group was not answered.
Nevertheless, was a long-shot that the electors would keep Trump out of the White House. It would have taken 37 Republican electors to reject Trump and the results of the popular vote in their states to keep the president-elect from becoming president.
The Associated Press and the Republican National Committee had both conducted surveys of electors in advance of Monday's vote -- and they couldn't find many electors who were planning to go rogue and reject the result of the election in their state.
And even if 37 or more electors voted against Trump the result would have been tossed to the Republican-controlled House of Representatives to decide, with each state's House delegation getting a vote. in that situation, Republicans in the House would have backed Trump.
A joint session of Congress is scheduled on January 6 to certify the results of the Electoral College vote. Once the vote is certified by Congress president-elect Trump—will be sworn in to office on Jan. 20.